The Best Wireless Headphones For 2022: All The Best Options For Cutting The Cord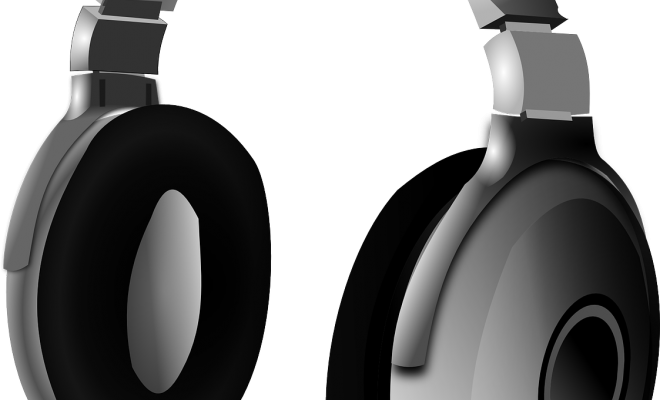 There's no better time than now to cut the cord for good and embrace one of the great advancements in modern leisure technology – wireless headphones. The best wireless headphones on the market provide peak sound quality, undeniable comfort and freedom from the annoyance of tangled cords that are bound to get damaged and become useless over time. 
Wireless headphones are a must for any student, teacher, or just anyone who wants to study in peace unfettered by troublesome cords and outdated technology. With that being said, we've tested dozens upon dozens of the top wireless headphones out there today and narrowed them down into our list of the 4 Best Wireless Headphones For 2022. 
Find your favorite new pair of headphones in the list below.
1) Beyerdynamic Amiron Wireless Headphones
We'll start with the most expensive pair of wireless headphones on this list, but only because they are well worth the money for serious audiophiles who are connected to their music at heart. These are the most impressive wireless headphones you can buy in terms of crystal clear sound quality.
What they lack in terms of a streamlined design is made up for by just how comfortable they are to wear and how easily you'll get lost for hours in your music collection with them on.
2) Audio-Technica ATH-M50xBT Wireless Headphones
The folks over at Audio-Technica are well known in music industry circles for their studio-quality headphones, and their foray into wireless headphones is garnering rave reviews for good reason. For a comparatively reduced price point, you get professional sound quality and undeniable comfort that's hard to beat.
Add in impressive battery life and reliable Bluetooth capabilities and you've got a real steal for anybody who can't bear to be separated from a good pair of headphones.
3) Jabra Elite 85H Wireless Headphones
One crucial thing to look at when buying a quality pair of wireless headphones is battery life. If you're like us, you always forget to charge your wireless peripherals and are sometimes left in a lurch when you're on the go.
That's not going to be a problem with these wireless headphone beauties. Not only are they amazing easy to customize sound-wise and really lovely from a design standpoint, but they also offer the best overall battery life of any pair of wireless headphones currently for sale.
4) Bose QuietComfort 35 II Wireless Headphones
Bose took their crowd-favorite Quiet Comfort 35 series wireless headphones to the next level with their 2nd incarnation, keeping the top sound quality intact while changing the game by including Google Assistant with your purchase.
The battery life is fantastic and the comfort level is unparalleled, but the real draw is the Google Assistant capabilities that make these headphones a true game-changer in the audio peripheral world.
Closing Thoughts
Unbeatable sound quality and amazing versatility are the hallmarks of a great pair of wireless headphones. If you invest in a pair of wireless headphones in the near future, be sure it's one of the amazing offerings on our list above.
Not only will you not be disappointed with your investment, but you'll also never buy a pair of corded headphones ever again.