The Best Tablets For K-12 and College Educators 2022: All The Best Options For Innovative Teaching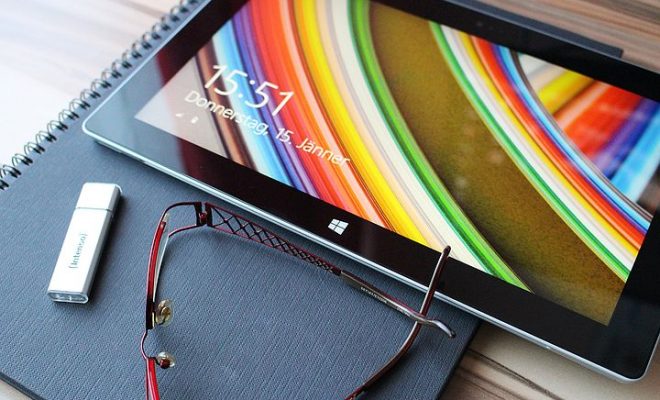 While a quality laptop is an essential tool in any K-12 or college educators' teaching toolkit, a great tablet can do a lot of what a laptop can do while boasting increased portability and ease of use. Rather than lugging a laptop everywhere they go, an educator can slip a tablet into their bag and still remain connected when it comes to communicating with students and doing valuable research for future lessons.
To make your search for the perfect tablet an easy one, we've sifted through all of the tablet options currently in the marketplace and pared it down for our list of the 4 Best Tablets For K-12 and College Educators in 2022. All the best options for innovative teaching on the go can be found in our extensively-researched list below!
The iPad Pro 12.9 is an absolute beauty thanks to its massive 12.9" 2048 x 2732 display, but it's what's under the display where Apple shines. The sheer processing power of the A12X Bionic CPU will make multitasking a breeze for busy educators looking to get grades in and boost their own knowledge base at the same time.
The iPad Pro 12.9 is also compatible with the Apple Pencil and Smart Keyboard. For some educators, this could make it a perfect laptop alternative in conjunction with its user-friendly interface and unbeatable responsiveness. 
If you're an educator who prefers Android devices over Apple, there's not a better tablet option out there right now than the Samsung Galaxy Tab S6. No other tablet can touch the sheer definition and jaw-dropping beauty of this tablet's AMOLED display. This is just a different tablet experience altogether, and that's a really good thing.
Complete with two rear cameras and a hyper-responsive S Pen for taking notes, the Samsung Galaxy Tab S6 opens the door for educators to do big things in blended learning environments. 
While this tablet/keyboard combo is actually the 5th installment of the Microsoft Surface Pro, the product took such a leap from the 4th edition that Microsoft has rebooted the series with this versatile gem. 
The improved Surface pen is extremely well-calibrated and the integrated kickstand design is very easy to use and set up. Not only is this a fantastic tablet option for educators with its gorgeous 12.3" 1824×2736 display, but it can also easily serve as a laptop replacement thanks to the available option to upgrade to the powerful Intel Core i7 CPU.
The top tablet option on this list for educators working within a very tight budget, the Asus ZenPad 3S10 has one of the most gorgeous and vivid displays of any Android tablet currently in the marketplace. While it doesn't offer peak processing performance, it's still plenty good at multitasking thanks to its Mediatek MT8176 CPU and 4 GB RAM.
It's also very responsive and functions fantastically as a stand-in for a notebook when taking notes in meetings or in classes. For such a small investment, you get a ton of versatility and one of the better Android tablets out there.
Closing Thoughts
While there are a ton of other tablet options for K-12 and college educators to consider, the four offerings on the list above are the current cream of the tablet crop for the turn of the decade. If you're an educator who places innovation and connectivity above all else, you'll have an invaluable teaching and organizational tool at your disposal with any of these tablets in your bag.