The Best Racing Games and the Wheels and Pedals to Play Them With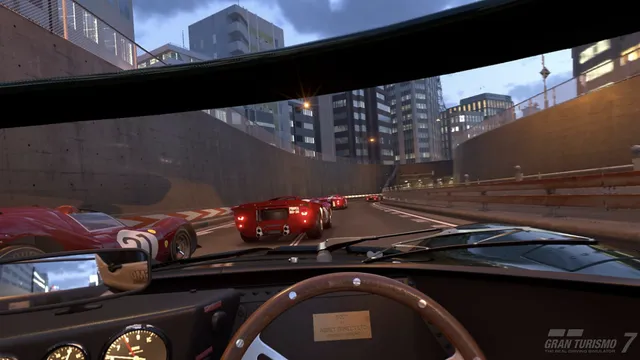 Introduction
Racing games have come a long way from the pixelated tracks and crude controls of the early days. With stunning graphics, realistic physics, and immersive gameplay, modern racing simulations can satisfy even the most discerning gearhead. Enhancing your experience with the right wheel and pedal setup can take your gaming to the next level. In this article, we will cover some of the best racing games on the market and recommend compatible wheels and pedals for optimal performance.
1. Assetto Corsa Competizione
As one of the most authentic racing simulations available, Assetto Corsa Competizione puts you behind the wheel of GT3 race cars on tracks from across Europe. Offering a thrilling driving experience, this game maintains an impressive balance between realism and accessibility.
Recommended Wheel & Pedals: Thrustmaster T300 RS GT
These peripherals feature force feedback and dual belt-drive systems, offering smooth steering for precise control in high-speed corners. The high-quality pedal set includes adjustable brake resistance for an authentic race car feel.
2. iRacing
iRacing is an online racing simulator known for its highly competitive gameplay, excellent physics model, and regular content updates. Its diverse range of cars (including open-wheel formula cars and stock cars) and tracks keeps content fresh for dedicated racers.
Recommended Wheel & Pedals: Fanatec ClubSport V2.5 Wheel Base with ClubSport Pedals V3
With their premium build quality and extensive adjustability options, these peripherals provide a polished gaming experience favored by many competitive sim racers.
3. Forza Motorsport 7
Forza Motorsport 7 brings an engaging mix of arcade-style racing alongside realistic simulation elements. Its vast selection of over 700 cars and dynamic weather system helps keep players entertained for hours.
Recommended Wheel & Pedals: Logitech G920 Driving Force
Accompanied by a durable pedal set, this force feedback wheel delivers accurate steering and immersion on a budget.
4. F1 2020
As the official game of the FIA Formula One World Championship, F1 2020 offers unparalleled access to the exhilarating world of Formula 1 racing. Players can experience deep career modes and a new "My Team" management system.
Recommended Wheel & Pedals: Thrustmaster T300 Ferrari Integral Racing Wheel Alcantara Edition
With official PlayStation and Ferrari licensing, this wheel setup offers a comfortable grip and sturdy pedals for marathon gaming sessions.
5. Gran Turismo Sport
As part of the iconic Gran Turismo series, Gran Turismo Sport excels in car handling, graphics, and online racing. It also supports PlayStation VR for an immersive driving experience.
Recommended Wheel & Pedals: Thrustmaster T- GT with T3PA Pro Pedals
Designed specifically for Gran Turismo compatibility, this high-quality wheel offers unmatched force feedback and a robust pedal set for realistic braking action.
Conclusion
No matter your racing preferences or budget, there's likely an ideal combination of game and peripherals to suit your needs. Invest in the right equipment to elevate your virtual driving experience and immerse yourself in the thrilling world of simulated racing.