The Best Netflix Health Documentaries Everyone Should Watch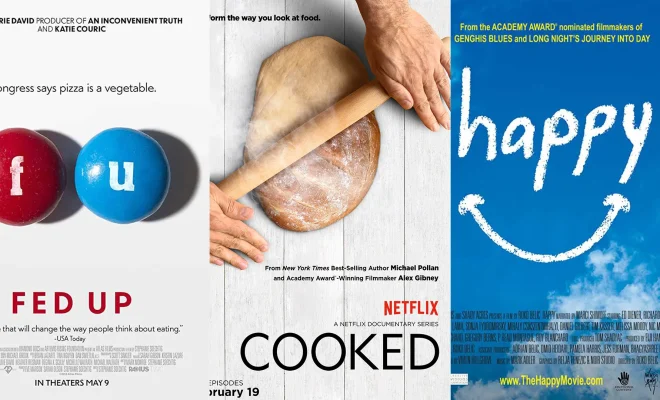 Netflix has become a go-to place for many people who want to spend their free time watching movies, series, and documentaries. But did you know that Netflix has a range of fantastic health documentaries that are both entertaining and informative? These documentaries delve into various topics in the health and wellness sphere, offering insight, inspiration, and education on how to lead healthier lives. In this article, we'll highlight some of the best Netflix health documentaries that everyone should watch.
1. Heal (2017)
Heal is an eye-opening documentary film that explores the power of the mind-body connection in healing. The documentary focuses on the power of beliefs, thoughts, emotions, and attitudes, and their link to physical health. The film features interviews with leading scientists, healers, and spiritual teachers who discuss the impact of stress on our health, the importance of nutrition and lifestyle choices, and the role of mind-body practices like meditation, prayer, and visualization in promoting health and well-being.
2. What the Health (2017)
What the Health is a groundbreaking documentary that exposes the links between diet and disease. The film examines the alarming connection between animal-based products and numerous health issues, including heart disease, cancer, and diabetes. The documentary also highlights the role of big pharma and their ties to the food industry. The film interviews a range of health experts and patients who have experienced remarkable health transformations when they adopt a plant-based diet.
3. The C Word (2016)
The C Word is a powerful documentary that reveals how cancer can be prevented, treated, and even cured through lifestyle choices. The film follows the journey of Dr. David Servan-Schreiber, a renowned physician who was diagnosed with brain cancer. Dr. Servan-Schreiber shares his personal story and journey to finding alternative treatments for his disease. The documentary features interviews with leading experts in the field of integrative oncology who provide practical tips on how to prevent and heal cancer naturally.
4. Fat, Sick & Nearly Dead (2010)
Fat, Sick & Nearly Dead is a heartwarming documentary about Joe Cross, who was obese and struggling with chronic disease. Joe embarked on a 60-day juice fast, during which he traveled across America and spoke to people about the benefits of juicing. The film explores the transformative power of a plant-based diet, and Joe's journey to reclaiming his health.
5. The Magic Pill (2017)
The Magic Pill explores the relationship between diet and chronic disease, particularly autism, diabetes, and cancer. The film follows the journey of several families who adopt a low-carb, high-fat ketogenic diet, and experience significant health improvements. The documentary features interviews with leading experts in the fields of nutrition and health, who discuss the link between diet and disease.