The Best Measurement Apps for Android in 2023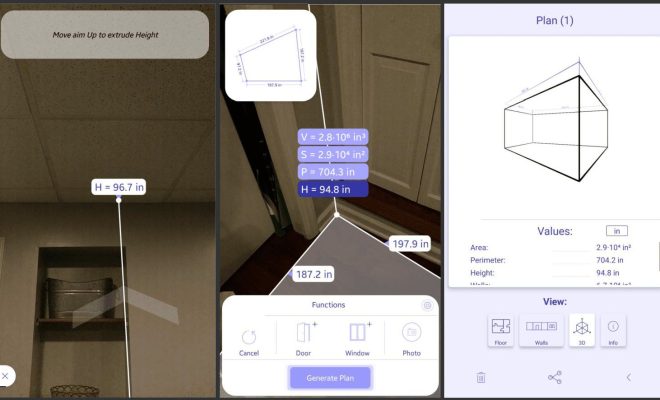 As technology continues to evolve, there is no denying that mobile devices have become essential tools in our daily lives. Smartphones, in particular, have become indispensable tools in our personal and professional lives. One of the critical features that we rely on our smartphones to help us with is measurement. With the rise of augmented reality and other innovative technologies, measurement apps have become increasingly popular, making it possible to accurately measure distances, angles, areas and volumes. In this article, we've highlighted some of the best measurement apps for Android in 2023.
Measure by Google
Measure by Google is an excellent app that uses augmented reality technology to help you take measurements. Simply point your phone's camera at the object you want to measure, and the app will automatically detect the object and give you the dimensions. Measure by Google also allows you to take pictures of your measurements and save them for future reference.
CamToPlan
CamToPlan is a professional-grade measurement app that lets you quickly and accurately measure distances, heights, and angles. The app uses augmented reality technology that allows you to create accurate floor plans and measurements of any room. The app is straightforward to use, and with just a few taps, you can quickly measure any object or room.
Smart Measure
If you're looking for a simple measurement app that can measure distances and heights accurately, Smart Measure is the app for you. The app uses your phone's camera and sensors to measure the distance of an object or its height. Smart Measure is an excellent app for DIY projects, outdoor activities, and any task that requires precise measurements.
Ruler app
Ruler app is a simple yet effective app that is perfect for everyday measurements. The app uses your phone's camera to measure the distance, length, and height of any object. The app is easy to use, and its measurement accuracy is impressive. The ruler app is free to use, and it comes with a few ads.
GPS Fields Area Measure
GPS Fields Area Measure is a must-have app for farmers, landscapers, and surveyors. The app lets you measure the area of any field or land accurately. The app uses your phone's GPS to measure the perimeter of a field and generate measurements. The app is easy to use and comes with various measuring modes.
In conclusion, these are some of the best measurement apps for Android in 2023. These apps offer accuracy, convenience, and efficiency, making them essential tools for anyone who needs to take measurements on the go. Whether you're a professional or a casual user, these apps will help make your measurements easy and accurate.