The Best Laptops For K-12 And College Students 2022: All The Best Options For School Work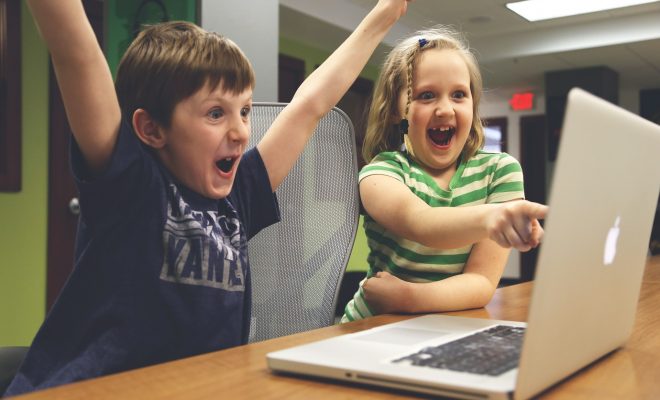 The modernization of both the K-12 and college classroom has made laptops an essential part of the learning experience for students around the world. For students to truly make the most of their education, a great laptop makes all the difference.
We've compiled a list of the six best laptops for K-12 and college students heading off to school. These are the laptops that will move students ahead of the tech and educational curve for 2022 and beyond.
1) HP Envy 13
The HP Envy 13 is perhaps the most balanced and versatile laptop out there for students of all grade ranges. It offers peak computing power for a fair price point while also offering some impressive bells and whistles, such as a fingerprint sensor and a webcam kill switch that protects students' privacy and peace of mind.
Are you looking for a top-tier battery life for less than $1,000 out the door? The Asus ZenBook UX333FA provides just that with a fantastic 11+ hours of life after a full charge. It also gives students incredible speed for its price range, sporting an Intel Core i5-8265U CPU along with 8 GB of RAM, 256GB SD capacity and an integrated (and beautiful) UHD 620 graphics.
Apple laptops are always among the most sought-after laptops for students of any age, and the new Apple MacBook Air is the one on everyone's wish list. Coming in at an average of $100 less than last year's model, the MacBook Air has an amazing speaker system and a gorgeous 2560 X 1600 pixel display.
The Acer Aspire 5 makes peak performance available for those students and families working within a tighter budget. For a reduced price tag of under $400, you get all the features of a laptop twice or three times its cost. This includes a bright and big 15.6-inch display, 128 GB of high-speed SSD storage, and an impressive 8 hours and 51 minutes of battery life.
This is the premium 2-in-1 laptop/tablet combination on the market right now. Students will absolutely love the responsiveness of the touchscreen and the 11 hours of battery life it provides. What really pushes the Dell XPS 13 2-in-1 over the top is the powerful and speedy performance of its 10th Gen Intel Ice Lake processors.
The Asus Chromebook Flip C434 is the most complete and useful Chromebook released to date. At just 0.6 inches thick, this convertible 14-inch laptop packs a ton of punch without taking up much space in a student's backpack. Its gorgeous 1080p display and extended battery life make it a no-brainer for any student on the go.
Concluding Thoughts
Any of the above six laptops is the perfect educational tool for a student of any age. With one of these laptops in their bag, the student in your life will have every added technological advantage necessary to make the very most out of their school days (and nights) going forward.