The Best Laptop Docking Stations Of 2022: All The Best Options For Storing Laptops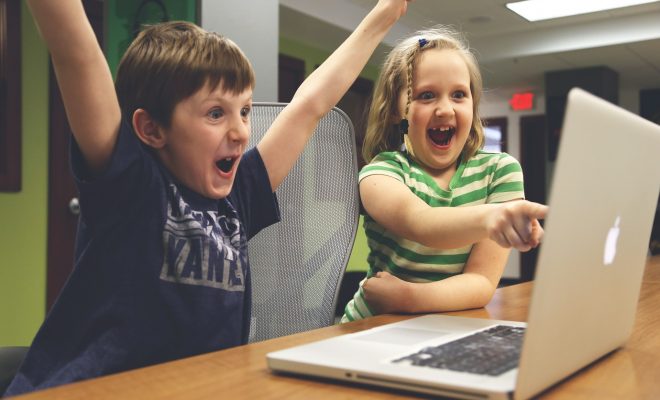 Sometimes a laptop by itself just isn't enough. For many educators and students, a laptop is the only computer they regularly use even though sometimes they wish they had all of the connectivity options and versatility a powerful desktop computer will provide. The solution to this is a laptop docking station – an add-on peripheral that works in conjunction with your laptop to bring desktop power to its portable frame.
We've scanned dozens upon dozens of potential contenders for your hard-earned dollar and whittled them down for our list of the 4 Best Laptop Docking Stations For 2022. Any of the following four laptop docking stations will bring your laptop to the next level and turn it into a portable office desktop of sorts.
1) Targus USB 3.0 Dual Video Docking Station With Power
A fantastic value for its extremely agreeable price point, the Targus USB 3.0 Dual Video Docking Station offers all of the key docking station bells and whistles while also serving as a stand-in for a forgotten laptop charger for the vast majority of 90W notebooks. 
The USB 3.0 connections are as fast as we've seen from any laptop docking station, and there is also a useful Multiplexer Adapter in tow that gives this docking station gem USB-C compatibility. There's so much here for so little money including some great little things like tip storage. 
2) StarTech Thunderbolt 3 Dual-4K Docking Station
For peak performance and advanced options unseen in most laptop docking stations in the marketplace, look to the StarTech Thunderbolt 3 Dual-4K Docking Station. Unlike most docking stations, this marvel doesn't require multiple leads. It uses a single cord while providing compatibility for dual 4K displays.
Simply put, advanced docking stations shouldn't be this easy to use. StarTech has changed the game with this one, complementing the pure firepower of the Thunderbolt 3 with such cool features as mobile device charging and Gigabit Ethernet support. 
3) Kensington USB 3.0 Docking Station
Compatible with both Windows and MacBook laptops, Kensington's USB 3.0 Docking Station is one of the easiest-to-use and fastest laptop docking stations we've ever reviewed. With four USB 2.0 ports on the back of the device and two USB 3.0 ports on the front, this is a versatile connectivity dream for anyone looking to get more out of their laptop.
What separates the Kensington USB 3.0 Docking Station from many of its peers is its handy DVI connector and the included adapters for both VGA and HDMI leads.
4) Anker USB 3.0 Docking Station
Our pick for the best budget laptop docking station on the market today, the Anker USB 3.0 Docking Station offers four USB 2.0 ports and two USB 3.0 ports for a wide swath of device connectivity options. These aren't cheap ports either as they capable of solid transfer speeds of up to 5Gbps.
Made especially for Windows laptops, the Anker USB 3.0 Docking Station offers dual display support and intuitive automatic bandwidth prioritization to ensure peak performance and stability when multiple USB ports are being used.
Closing Thoughts
Laptop docking stations are a secret life hack in plain view that gives professionals and students alike the connectivity and adaptability of a great desktop computer without having to sacrifice the ease and portability of their laptops. If you want to get ahead of the game and turn your laptop into the ultimate workstation at home or on the go, these are the peripherals to do it.