The Best Free Windows 11 Apps You Need on Your Computer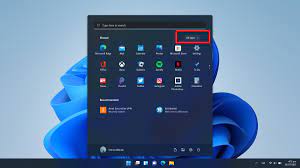 Since its release, Windows 11 has been gaining popularity among users. Many new features have been added to enhance and improve the overall user experience. One of the most significant advantages of using Windows 11 is the abundance of free software available for download. These applications can help you get the most out of your computer, whether you are using it for work, study, or fun. In this article, we will look at the best free Windows 11 apps that you need on your computer.
1. Microsoft Edge
Microsoft Edge is one of the best web browsers available today. It is faster, sleeker, and more efficient than previous versions of the Microsoft browser. With Microsoft Edge, you can find and organize your favorite websites and content more easily. Its voice command feature also allows you to browse the web without using your keyboard.
2. Paint 3D
Paint 3D is a powerful application that has revolutionized the art world. With this app, you can create 3D models, which are not just static images but animated graphics that can rotate and move. This app is ideal for graphic designers, artists, and hobbyists who want to give life to their art.
3. VLC Media Player
VLC Media Player is an excellent multimedia player that allows you to play almost any type of media file. It supports a wide range of video and audio formats, including DVDs, CDs, and streaming video files. The app is also customizable, making it a great choice for those who want to personalize their media player.
4. Adobe Reader DC
Adobe Reader DC is a free PDF reader that is easy to use and reliable. It allows you to view, print, and annotate PDF files. It is an essential application for students, professionals, and people who need to read documents.
5. LibreOffice
LibreOffice is an open-source office productivity suite that provides a range of tools for creating and editing documents, spreadsheets, and presentations. It is compatible with Microsoft Office and can save files in different formats, making it versatile and functional.
6. GIMP
GIMP is an open-source image editing program that is perfect for both professionals and amateurs. It has all the features of expensive image editors, such as Photoshop, but it is completely free. With GIMP, you can create high-quality graphics, edit photos, and customize images.
7. Skype
Skype is a popular video conferencing application that allows you to make video and voice calls. It is a great app for remote work, keeping in touch with family and friends, or communicating with colleagues. The app is easy to use, and its video call quality is excellent.
8. Dropbox
Dropbox is a cloud storage service that allows you to store and share your files online. It is a great backup solution and makes it easy to access your files from anywhere. The app is free, and you get up to 2GB of storage space.
9. 7Zip
7Zip is a powerful file compression/decompression tool that allows you to compress large files into smaller ones. It can extract many different file formats, including ZIP, RAR, and 7z. This app is useful for anyone who needs to share files that are too large to attach to an email.
10. BitTorrent
BitTorrent is a popular file-sharing program that allows you to download and share large files with other users. It is an excellent app for downloading movies, music, and software.
Conclusion
There you have it – the ten best free Windows 11 apps! Each app is unique and has its own benefits, so choose the ones that best suit your needs. Using these apps will help you get the most out of your Windows 11 computer and enhance your overall experience.