The Best Face Masks: A Comprehensive Guide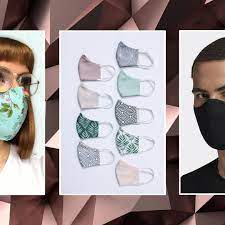 Introduction:
In the current times, wearing a face mask has become crucial for ensuring personal safety, as well as the safety of those around you. With a vast range of available face masks on the market, it becomes quite challenging to find the right one for you. In this article, we shall explore the best face masks based on their functionalities, comfort, and effectiveness.
1. KN95 Mask:
The KN95 mask is a popular choice for its high filtration efficiency (about 95%) and offers protection against harmful particles such as bacteria and viruses. These masks usually come with layers of protection, making them suitable options during pandemics.
2. N95 Mask:
Similar to KN95 masks, N95 masks have a filtration efficiency of approximately 95%. They are primarily used by healthcare workers due to their close-fitting design that helps in sealing the nose and mouth area effectively.
3. Surgical Face Mask:
Surgical face masks are medical-grade disposable masks that protect against large droplets and splashes. They might not provide complete protection against tiny particles but offer adequate defense in many situations where social distancing isn't achievable.
4. Cloth Face Mask:
Cloth face masks have become common household items during the pandemic due to their washable and reusable nature. While they might not be as efficient in filtration as N95 or KN95 masks, they serve as a good barrier against respiratory droplets when made with high-quality materials and multiple layers.
5. Neck Gaiters/Bandanas:
Neck gaiters and bandanas are more versatile face coverings that are often made from moisture-wicking fabric to maintain comfort during various activities such as running, hiking, or working out. They can be folded into multiple layers to improve their effectiveness in blocking respiratory droplets.
6. Transparent Face Masks:
Transparent face masks are designed with a clear window over the mouth area to make it easier for lip reading and communication. They are most useful in situations where facial expressions play a crucial role, such as communicating with individuals having hearing disabilities.
Conclusion:
It is essential to find a face mask that best fits your needs depending on your daily activities and the level of interaction with others. No matter which mask you choose, ensure it fits properly, covers both your nose and mouth, and that you wear it consistently to minimize the risk of infection. While wearing masks is necessary, it is equally important to practice good hand hygiene and maintain social distancing whenever possible. Stay safe and protected!