The Best eBook Readers Of 2022: All The Best Options For Reading On Your Computer Device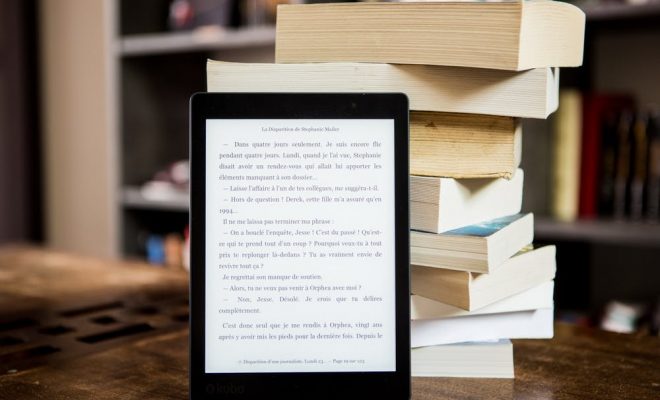 For the student or educator constantly on the go, carrying a bag full of print books for both pleasure and work is downright untenable and painful from a sheer weight perspective. The eBook revolution came about with active folks like this mind, helping professionals and studious types alike consolidate their book collections for easy access on any compatible device.
While there's always the option of buying a third-party eReader, it's not exactly necessary if you have a laptop or mobile device that can run an eBook reader application. In fact, there is a glut of eBook reader program downloads available for you to turn your smartphone or laptop into your very own eReader. With that being said, we've scanned through all of the eReaders in the online marketplace and pared them down for our list of the 4 Best eBook Reader Downloads For 2022.
One of the top eBook reader downloads out there for Windows 10 and 8 devices alike, Bookviser Ebook Reader boasts a clean aesthetic and some fantastic customization features such as being able to change your eBook's background colors. 
In addition to the normal eReader functions of bookmarking and side notations, there's also a fantastic definition lookup feature when you're stumped on the meaning of a particularly challenging word. 
Sumatra Reader's unobtrusive lightweight design is a breath of fresh air, but don't let its minimalist aesthetic fool you. Sumatra Reader is a versatile eBook reader masterpiece that offers support for a wide variety of file formats other than just the normal .epub eBook format.
While it doesn't offer some of the advanced features and nuances of the other eBook readers on this list, Sumatra Reader makes up for it by eliminating distractions and offering an easy-to-use design that simply gets the job done.
The free version of the Icecream Ebook Reader has its inherent limitations, but it doesn't detract from this application's status as a true eBook reader gem for Windows users of all shapes and sizes. Since Icecream Ebook Reader is a win32 application, it's compatible with Windows versions all the way back to Windows Vista.
Complete with key features such as font size adjustment and eBook categorization, Icecream Ebook Reader is just as much of a treat as its company's namesake. 
4) OverDrive For Ebooks and Audiobooks
Are you looking for an eBook reader download that also functions as an audiobook player? OverDrive has you covered! It's a full-featured eReader with all of the note-taking and highlighting goodies users want, but it's the audiobook compatibility that really sets this eReader apart from the rest.
With OverDrive, you can catalog your audiobooks and take full advantage of great audiobook player features such as bookmarking and the ability to increase or decrease the reading speed. This is a fantastic two-in-one eReader and well worth the download for Windows 10 users.
Closing Thoughts
Any of the above four eBook reader applications will help you eliminate the need for lugging around weighty books in your backpack or work bag. They are the intuitive cream of the eReader application crop and will make any compatible device just as useful for on-the-go reading as the best third-party eReader devices out there right now.