The Best Calendar Apps Of 2022: The Top Apps For Scheduling Meetings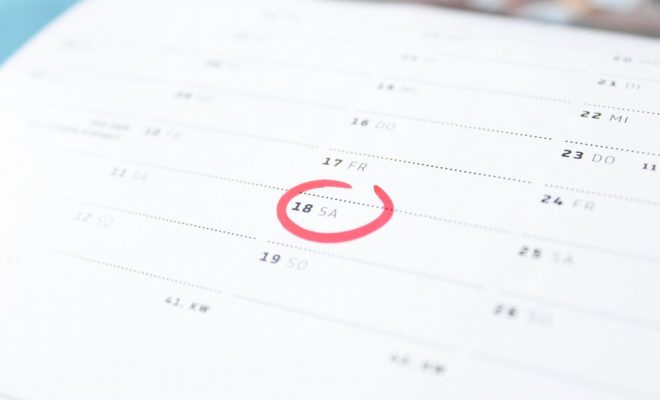 The struggle to stay organized through the juggling act of school, a tight job schedule, and/or personal obligations is real. Luckily for us who can't do all of this alone, there are calendar apps for almost every connected device you can think of. These calendar apps can do much more than reminding you of a scheduled appointment. In fact, the best calendar apps can help you get your personal life and professional life humming along together with ease.
We've tested dozens upon dozens of calendar applications to provide you with our definitive list of the 4 Best Calendar Apps For 2022. These calendar apps are the pick of the litter for their organizational tools and their usefulness in a wide range of situations.
1) Any.do
Compatible with both mobile devices and a litany of desktop platforms, Any.do is a versatile calendar app superstar. The free version has its limitations but still provides one of the sharpest and cleanest calendar interfaces for use on a mobile device. 
Any.do also can export information from other calendar applications if you need to move events from one app to another. Add in color coding and a host of other features and you've got the recipe for an amazing calendar app.
Windows 10 users may balk at Outlook Calendar's dated interface, but its lack of aesthetic charm belies just how intuitive and versatile this free Microsoft app truly is. The Microsoft account you utilize to log into Windows 10 is the same account used for Outlook Calendar. Therefore, logging into Windows 10 on a computer or device should bring your Outlook Calendar events along with it!
While Outlook Calendar is best served on Windows, it's also available on Android and iOS devices. You can also access your Outlook Calendar app from any web browser and view/change events. 
3) Lightning
Linux users have a wealth of open-source calendar apps to choose from, but there's really no debate in our minds – Lightning is the preeminent calendar app for Linux aficionados. An add-on for Mozilla's Thunderbird email service, Lightning allows you to easily shift between multiple priority lists and calendars to double-check things or move events around.
Its integration with the Thunderbird client is seamless and gives users the option of segueing an email into an event in the app. Also compatible with Windows computers, Lightning is a fantastic add-on that does more than any calendar add-on we've used.
For Apple users, there really is no better calendar application than Fantastical 2. This gem of an organizational tool works on a wide array of Apple devices including the Apple Watch, iPhones, and MacBooks. It also syncs between a variety of different Apple devices in blazing-fast fashion.
Not only is Fantastical 2 a one-stop-shop for notating events and setting up meetings between Apple users, but it can also access Exchange or Google Apps to notify colleagues or coworkers of an upcoming event or meeting. Fantastical 2 is simply the go-to for Apple users in need of a calendar app with chops.
Closing Thoughts
For the organizationally challenged, a fantastic calendar app can be more than just a life hack – it can be a lifesaver. The four standout calendar apps on the list above will help you get your affairs in order while also providing unique added features that place them at a level above the rest.