The Best Antivirus Software Of 2022: All The Best Options For Keeping Your Computer Devices Virus-Free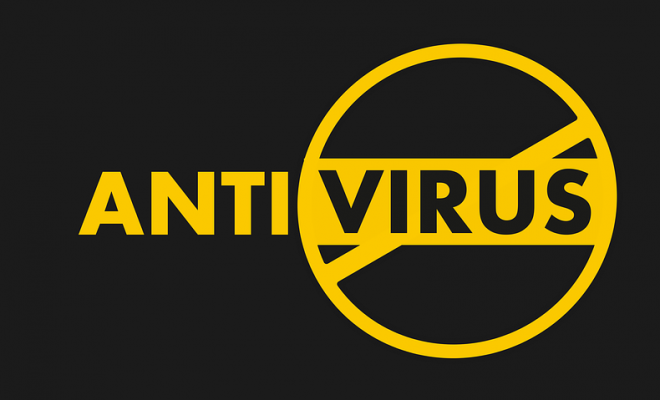 In a world that's becoming more and more connected, it's never been more of an imperative for laptop and computer owners to have the best antivirus software possible. Safeguarding your personal and financial information from an evolving array of hackers, viruses and phishing attempts has never been more important. As our online lives become harder and harder to differentiate from our normal lives, your private information has never been more at risk.
There are so many antivirus software options out there that it's nearly impossible to find the best one for you in such a crowded marketplace. Lucky for you, we've done the legwork for you and have compiled our heavily-researched list of the 4 Best Antivirus Software Options For 2022.
If you're in need of the best antivirus protection around (and you are if you're reading this), these are the options you need to consider right now.
Norton has been providing quality antivirus software for decades now, and its Norton AntiVirus Plus software may be their best yet. It's the perfect balance of hands-on protection tools and background set-it-and-forget-it ease, offering all the customized options you'd expect while simply getting the job done without much fuss.
A recent replacement for Norton's Antivirus Basic software, there's nothing basic about this perfect antivirus software evolution that offers some fantastic features such as a URL blocker that is more useful and smart than any we've used before.
2) Bitdefender Antivirus Plus 2020
Bitdefender has made quite a reputation for themselves as a premium independent provider of antivirus security software. This reputation is quite justified and Bitdefender Antivirus Plus 2020 proves that with its extremely finite and accurate virus detection and intuitive web filtering system.
What really pushes the Bitdefender Antivirus Plus 2020 software ahead of the pack is its claim to the best anti-phishing module of any antivirus program around. It's powerful without being annoying, blacklisting troublesome websites and keeping you safe from any link that portends trouble on the other end.
3) Webroot SecureAnywhere Antivirus
Webroot's SecureAnywhere Antivirus software wins out when it comes to being truly lightweight and unobtrusive when downloaded to your laptop or home computer. Taking up just 2 MB of total hard drive space, this extremely lightweight software packs a massive protective punch in a small package.
This software's small download footprint doesn't mean it lacks nuance and features. In fact, it's absolutely loaded with such tools as enhanced anti-ransomware and smart behavior monitoring of the best quality in the marketplace right now.
For those looking for fewer bells and whistles out of their antivirus programs and more straightforward peak protection, you've got a friend in the ESET NOD32 Antivirus software. What it lacks add-ons such as a vulnerability scanner and a password manager, it more than makes up for in pure antivirus strengths such as heuristic detection and real-time malware protection.
It may not be the most intuitive software for those who are just getting their feet wet with antivirus software, but those in the know will feel safe and sound with ESET NOD32 Antivirus on their device.
Closing Thoughts
Whether you're a college student or an office executive, your private information has never been more valuable to hackers than it is right now. You need top-tier antivirus software to fight off identity theft attempts that can come out of nowhere in a blink. Any of the options on the list above will be a huge investment for you and will keep your information safe in the Wild Wild Online West.