The Aarke Water Carbonator: A Stylish and Functional Addition to Your Kitchen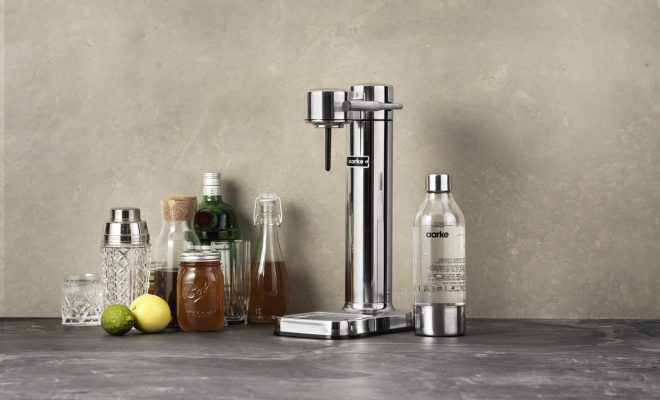 Introduction:
The Aarke Water Carbonator is not just another kitchen gadget; it's a sleek and stylish solution to your carbonated water needs. With their eye-catching design and efficient performance, this device has been rapidly gaining popularity among homeowners. You'll never have to buy bottled sparkling water again when you bring the Aarke Water Carbonator into your home.
Design and Aesthetics:
One of the significant selling points of the Aarke Water Carbonator is its gorgeous design. Crafted from stainless steel, it adds a touch of class to any kitchen countertop. Available in multiple colors including silver, black, white, and brass, this appliance compliments various styles and décor preferences. This carbonator is not only easy on the eyes but also built to last.
Ease of Use:
Operating the Aarke Carbonator is both simple and efficient. Start by filling the included PET bottle with cold water, screwing it onto the machine securely. Pull down on the lever gently until you hear a faint hissing sound – this indicates that your water is being carbonated. After a few seconds, release the lever and unscrew the now carbonated water bottle. Just like that, you have sparkling water at your fingertips.
Environmental Impact:
By investing in an Aarke Water Carbonator, you're also making a positive environmental choice. With this device in your kitchen, there will be no need for purchasing single-use plastic bottles or disposable aluminum cans to enjoy sparkling water at home. This carbonator allows you to create homemade carbonated beverages while reducing your plastic waste.
Conclusion:
The Aarke Water Carbonator is undoubtedly an appliance worth considering for those who appreciate both style and functionality in their kitchen space. From its stunning design to its smooth operation and environmental benefits, there's never been a better time to transform your tap water into a sparkling delight. Say goodbye to single-use plastic bottles and hello to the Aarke Water Carbonator – a game-changer to enhance your beverage experience.