The 8 Best Skateboarding Games of All Time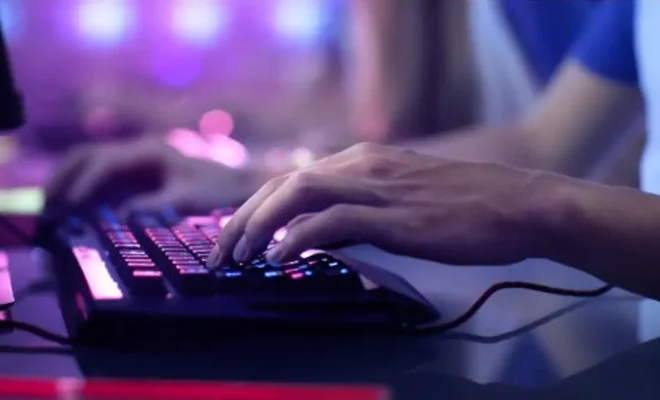 Skateboarding is a thrilling and challenging sport that has captured the attention of many for decades. It has not only become a popular hobby and pastime activity, but also one of the most celebrated video games in history.
Over the years, many video game companies have attempted to recreate the sensation of skateboarding through gaming, and created a variety of skateboarding games that have become classics in their own right. In this article, we will explore the 8 best skateboarding games of all time.
1. Tony Hawk's Pro Skater 2
Tony Hawk's Pro Skater 2 was released in 2000 and is widely regarded as the greatest skateboarding game of all time. It introduced a range of new tricks, improved gameplay mechanics, and an amazing soundtrack featuring iconic punk rock bands such as Bad Religion, The Offspring, and Dead Kennedys.
2. Skate 3
Skate 3 was released in 2010 and was a strong successor to the previous Skate games. It features an improved and more realistic physics engine that allowed players to perform a wide range of tricks and stunts. The game also features a multiplayer mode that offered a unique and engaging social gaming experience.
3. Pro Skater 3
Tony Hawk's Pro Skater 3 was released in 2001 and is the third installment in the Tony Hawk's Pro Skater series. It was developed by Neversoft and featured an impressive roster of skaters, including Tony Hawk himself. The game introduced new moves, level designs, and goals that kept players engaged and entertained for hours on end.
4. Skate 2
Skate 2 was released in 2009 and is widely regarded as the best skateboarding game of the Skate series. It introduced a range of new features, such as the ability to challenge other players online, and had an expansive open-world setting that allowed players to explore and skateboard freely.
5. Pro Skater 4
Tony Hawk's Pro Skater 4 was released in 2002 and is another installment in the series that showcased a new skate park editor which allows gamers to make their own custom skate parks. The game also includes level objectives, and still some signature pro skaters and is still one of the best skateboarding games ever.
6. Skate
Skate was released in 2007 and revolutionized the skateboarding game genre through its unique controls and realistic gameplay mechanics. The game featured an intuitive "flick-it" control system that allowed players to perform a range of tricks and stunts using their controllers, which made Skate an amazing experience.
7. Thrasher: Skater of the Year
Thrasher: Skater of the Year was released in 1999, and it was an incredible and challenging game. This game was designed to help gamers get off their couches and onto a skateboard, recreating the experience of street skating through stunning 3D graphics, intense gameplay, and an excellent soundtrack.
8. Disney's Extreme Skate Adventure
Released in 2003, Disney's Extreme Skate Adventure features iconic Disney characters such as Buzz Lightyear, Tarzan, and Simba performing skateboard stunts around various themed parks. Although some veteran gamers may find the game too easy, but the game's lighthearted and family-friendly design makes it a great game for younger audiences, making it perfect for skateboarding enthusiasts.
In conclusion, these are the top 8 skateboarding games of all time. Each game has been celebrated for its innovation, impressive graphics, iconic tricks, and incredible soundtrack. These games have helped to elevate skateboarding, making the thrilling sport available to audiences all around the world. Whether you're a skateboarding enthusiast or a video game lover, make sure to check out these games and have an amazing time.