The 5 Best Workout Apps for Women in 2023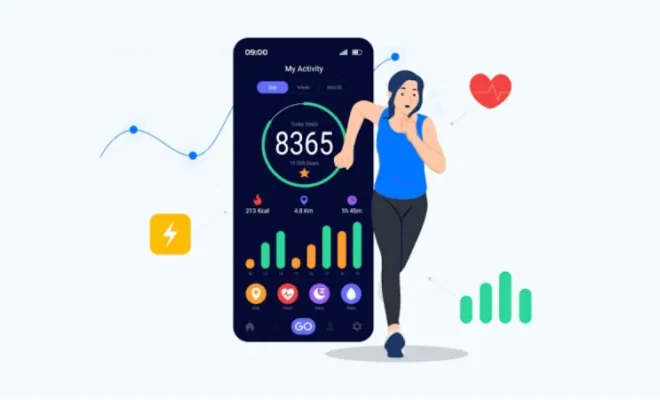 In recent years, the popularity of workout apps has surged, allowing people to stay fit, healthy, and motivated from the comfort of their own homes. As we enter 2023, we have compiled a list of the top 5 workout apps specifically designed for women. These apps offer various workouts, fitness plans, and support to help you achieve your fitness goals.
1. HerFit Studio
HerFit Studio is an all-in-one workout app tailored for women that provides structured workout plans, meal suggestions, and progress tracking. It includes a wide range of workout types – from HIIT and cardio training to strength exercises and yoga. The workouts are designed by certified professional trainers and can be customized based on your fitness level and goals. HerFit Studio also integrates seamlessly with wearables such as Fitbit or Apple Watch, allowing you to track your progress effortlessly.
2. Sweat: Kayla Itsines Fitness
Sweat is a comprehensive fitness platform designed by Instagram sensation Kayla Itsines. It focuses on the famous Bikini Body Guide (BBG) series along with strength training, post-pregnancy workouts, yoga, and more. Sweat also offers a supportive community of like-minded women who encourage each other to stay motivated throughout their fitness journey. Furthermore, its detailed meal plan feature allows you to easily plan your meals while adhering to your dietary preferences.
3. Tone It Up
Tone It Up is a popular women-focused app created by trainers Karena Dawn and Katrina Scott. Their app features a curated library of workouts for different muscle groups with various difficulty levels ranging from beginner to expert. Workouts include strength training routines, HIIT sessions, yoga flows, and guided meditations tailored for women's needs. Tone It Up also offers nutrition guidance with healthy recipes and snack options.
4. BarreBuddy
BarreBuddy brings the boutique barre studio experience to your smartphone. Developed by professional barre instructors, this app offers classes that combine ballet, yoga, Pilates, and core workouts for a low-impact, yet effective, full-body workout. With BarreBuddy's variety of class lengths and intensities, finding a routine that suits your schedule has never been easier. No prior experience or specialized equipment is necessary to enjoy the benefits of BarreBuddy's workouts.
5. Zova
Zova is perfect for busy women looking for short, effective workouts that can be squeezed into their daily routine. Workouts range from 5 to 20 minutes and are categorized based on goals such as strength training, cardio, or stretching. In addition to its workout library, Zova also integrates mental wellness features like guided meditations and recovery sessions to help users maintain a balanced lifestyle.
Whether you're a fitness enthusiast or just starting out on your journey, these top workout apps for women in 2023 can help you achieve your fitness goals while offering the convenience of working out from home or on-the-go. Give one (or all) of them a try and find the perfect fit for your needs!