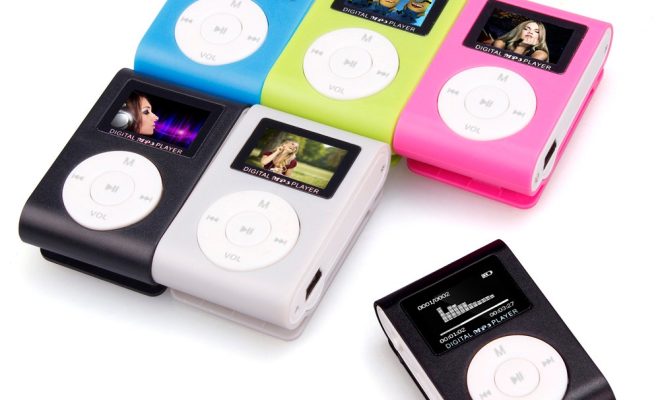 As technology advances, we are constantly looking for newer and more advanced gadgets to keep up with our needs. One such gadget that has managed to maintain its popularity and relevance over time is the MP3 player. MP3 players are portable devices that allow you to play and store music files, making them an essential accessory for music lovers on-the-go. In this article, we will be discussing three of the best MP3 players currently available in the market.
1. Apple iPod Touch
The Apple iPod Touch is a popular MP3 player that has been on the market for several years, and it continues to be a favourite among music lovers. The latest version sports a 4-inch Retina display and comes with either 32GB or 128GB of storage capacity. The device also features a 1080p HD video recording and an 8MP iSight camera. Users can access a vast range of apps and games from the Apple app store on this device. Additionally, the iPod touch supports Apple Music and allows users to stream their favourite tunes offline. The iPod Touch is available in a range of colours, making it an excellent choice for anyone looking for style and functionality.
2. SanDisk Clip Sport Plus
The SanDisk Clip Sport Plus is another popular MP3 player in the market. It sports a tiny 1.44-inch colour display and comes with 16GB of storage capacity. The device is waterproof and dustproof, with a robust design that makes it perfect for outdoor activities. The SanDisk Clip Sport Plus supports Bluetooth wireless technology, making it easy to connect to wireless headphones or speakers. Additionally, the device is compatible with a range of file formats, including MP3, WMA, and FLAC.
3. Sony NW-A45 Walkman
If you're looking for a premium MP3 player that offers unparalleled sound quality, then the Sony NW-A45 Walkman is a device worth considering. The device comes with a 3.1 inch LCD screen display and offers a range of features for those who appreciate high-quality music. The NW-A45 supports high-resolution audio files such as FLAC and offers Bluetooth connectivity as well. Additionally, the device comes with a built-in digital equaliser that allows you to customise your sound preferences. The Sony NW-A45 Walkman is available in a range of colours, including black, red, and blue.
In conclusion, these three MP3 players are some of the best available in the market today. Whether you're looking for style, durability, or high-quality sound, these devices are sure to meet your needs. With their advanced features and capabilities, these MP3 players are an excellent investment for music lovers on-the-go.