The 15 Things to Do When Your WiFi Is Not Working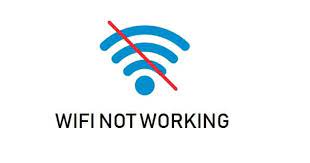 In today's world, WiFi has become an essential part of our daily life. We use it for streaming videos, browsing the internet, playing games, and even for work. However, there are times when WiFi doesn't work, and it can be frustrating. Here are the 15 things to do when your WiFi is not working.
1. Check your internet connection. Ensure that your modem is connected to the internet service provider's network. Sometimes it could be a problem with the ISP, and you may need to contact them.
2. Restart your router. Turning off your router and then turning it back on again after a couple of minutes can help resolve some minor connectivity issues.
3. Reset your router. If restarting your router doesn't help, you may need to reset it to its default settings. Look for a reset button on your router, and press it down for a few seconds.
4. Check the router's firmware. Ensure that your router firmware is up-to-date. Manufacturers frequently push updates to fix connectivity issues.
5. Check your WiFi network name and password. Make sure that you're connecting to the correct network and that you have entered the right password.
6. Move closer to the router. The distance between your device and the router can affect the WiFi connectivity. Moving closer to the router can resolve the issue.
7. Switch to a wired connection. If the WiFi issue persists, switch to a wired connection using an Ethernet cable.
8. Update your device. Sometimes, WiFi issues can arise due to outdated software. Update your device's software to the latest version.
9. Remove any obstructions. Obstructions like walls or furniture can block the WiFi signal. Make sure there are no obstructions between your device and the router.
10. Check for interference. Other devices like wireless cameras or cordless phones can interfere with the WiFi signal. Turn off these devices and see if the connectivity improves.
11. Change the router's channel. WiFi routers work on different channels. Changing the channel can resolve connectivity issues.
12. Adjust the router's antenna. Adjusting the antenna can help enhance the WiFi signal strength.
13. Disable WiFi power-saving mode. Some devices have a power-saving mode that can cause connectivity issues. Disable it to improve connectivity.
14. Factory reset your device. If your device is still having WiFi connectivity issues, consider doing a factory reset.
15. Contact your service provider. If you've tried all of these solutions and still have connectivity issues, it could be a problem with the ISP. Contact your service provider for assistance.
In conclusion, WiFi connectivity issues can be frustrating, but following these 15 steps can help resolve them. Always ensure that your router firmware is updated, and check for interference from other devices. If the issue persists, consider contacting your service provider for help.