Tapping into kids' passion for Minecraft in the classroom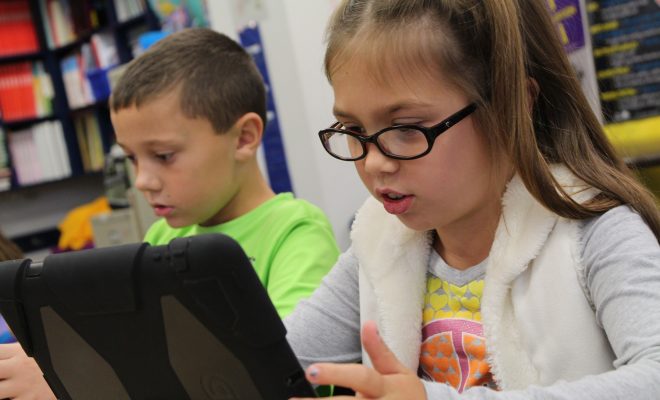 This article was written by Michael Dezuanni
If you know children aged between about six and 14, then you have probably heard of Minecraft.
Minecraft is a digital game, a popular cultural phenomenon and a powerful platform for learning. It is one of the most successful digital games of all time and continues to grow in popularity.
Educators have a great interest in Minecraft because children and young people seem to be driven to learn new knowledge and skills to play the game with a passion that they often lack for their everyday schooling.
The first Minecraft in Education Summit took place this year in Los Angeles. It illustrates the seriousness with which major international universities and the technology industry are treating the game.
Children learn while playing Minecraft because it rewards them for getting information, combining resources and solving design problems.
On the surface Minecraft appears to be a rather "blocky", "sandbox" game. The objective is to collect materials (mine) to create new items (craft). Players can choose to fight monsters, if they wish, but the primary task is to design, build and share ever-more elaborate structures.
You cannot really "win" Minecraft as the game isn't structured that way. The main reward for many players is to display creations "in world", but many also share their builds and gameplay on YouTube. Last year, Minecraft was the second-most popular YouTube search term, after "Frozen".
In a recent article, my colleagues and I showed that year three and four students at an all-girls' school rewarded each other in the schoolyard and in the classroom for having Minecraft knowledge.
Even young children can quickly progress from building a simple survival hut to creating impressive structures. For instance, the year three girls in a research project called Serious Play rebuilt their school in Minecraft. To achieve this they had to use a range of design, maths, art and geography skills.
There is no doubt that it is possible to align learning within Minecraft to curriculum outcomes. A growing number of schools are designing curriculum in the key learning areas using Minecraft.
In one part of our project, students played the game in two teams to undertake a series of design challenges. The students worked in teams, effectively managed resources, communicated objectives, planned their designs and built together, employing important 21st-century skills.
A teacher has designed a Viking World in Minecraft that his year three students explore to learn about Viking exploration, trade and culture. Another has created "Decimal Island", a maths adventure game that rewards students by providing them with food to survive.
But it is the enthusiasm students have for learning to play Minecraft that is so compelling. Minecraft players share this "impassioned learning" with fans of other forms of popular culture.
Like Harry Potter devotees who engage deeply with the world of the Hogwarts School or football fans who know intricate details about every team and player in the competition, the more players learn about Minecraft, the more pleasure they gain from it.
Apart from experiencing the game itself, players can tap into enormous online repositories of user-produced resources that can be used to modify the game. This invites deeper learning as individuals conduct research online and share their learning with others.
Imagine a Lego fan who can use not just their own blocks to build structures, but who can alter Lego's original designs and freely and legally access and use thousands of other players' block designs as well. Minecraft allows its players to do that and much more.
Like Lego, Minecraft is an imagination system for applying design possibilities and then displaying the outcomes for others to see. Unlike Lego, though, Minecraft allows creative media production on a massive scale.
The eagerness Minecraft players have for learning about the game is an eagerness to be involved in an immersive digital culture. They aim to communicate within, through and about the game. They are rewarded for knowing how to achieve things in the game and for sharing this knowledge with others.
In this sense, Minecraft is not so much a game, but a social network that values and circulates expertise.
There are many questions to be asked about the use of Minecraft in schools. It is important to ask how teachers can become skilled enough to implement the game in authentic ways and to avoid taking the fun and complex learning out of gameplay.
In addition, there have been no studies to date about whether playing Minecraft increases student performance in specific subject areas.
Despite these challenges, there is no doubt something is going on with Minecraft and learning. Young Minecraft players have a passion for acquiring knowledge and skills in new and complex ways that teachers should not ignore.

Michael Dezuanni, Associate professor, Creative Industries Faculty I Faculty of Education , Queensland University of Technology
This article was originally published on The Conversation. Read the original article.