Sony PS2 review: Sony PS2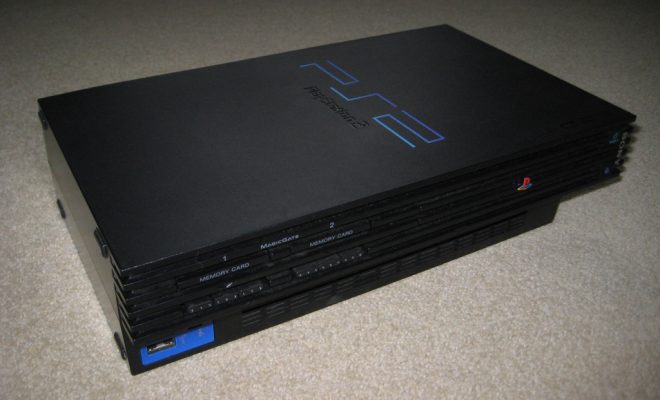 Introduction
When the Sony PlayStation 2 (PS2) was first released in March 2000, it took the gaming world by storm. With its incredible library of games, sleek design, and groundbreaking features, the PS2 quickly became a must-have console for gamers everywhere. As of today, it remains one of the best-selling consoles of all time. In this article, we'll take a look at the powerful capabilities and timeless popularity of the Sony PS2.
Design and Build
The PS2 sports a sleek, black design with sharp edges and a modern look that still holds up today. The build quality is impressive, ensuring long-lasting durability even after hours of continuous gaming. With dimensions of 301mm x 178mm x 78mm and weighing in at 2.1 kg (4.6 lbs), the PS2 remains relatively compact and easy to fit into most entertainment setups.
Processing Power and Feature Set
At the heart of the PS2 lies its custom-built Emotion Engine CPU that helped to elevate gaming to new levels with enhanced graphics and smoother gameplay than its competitors. The graphics processing capabilities were also impressive for its time, with its Graphics Synthesizer GPU delivering lifelike visuals in high-resolution 3D environments.
The PlayStation 2 was also the first console to fully embrace DVDs as its primary medium for game storage, allowing developers to pack more content onto a single disc while also functioning as a reliable DVD player for watching movies. Additionally, the console came with support for multiple memory card slots, analog control sticks on its DualShock controller for improved gameplay precision, and backward compatibility with PlayStation One games.
Game Library
Arguably one of the most beloved aspects of Sony's PS2 is its enormous library of diverse titles. From iconic action-adventure hits like God of War and Shadow of The Colossus, to classic RPGs such as Final Fantasy X and Dragon Quest VIII, the console catered to all tastes and genres. With over 3,800 games in its catalog, there was truly a game for everyone.
Later in its life cycle, the PS2 also became home to many successful franchises that are still around today, including Grand Theft Auto, Ratchet & Clank, and Kingdom Hearts. With such a vast and varied library of games, it's no wonder this console remains a favorite amongst gamers.
 Social Connectivity
While online gaming was not as prevalent during the PS2 era as it is now, Sony made sure to add some level of multiplayer capability to their console. The PlayStation 2 provided support for local multiplayer with up to four players on select titles through a separately sold multitap accessory. Additionally, an optional network adapter allowed for online connectivity in certain games like SOCOM: U.S. Navy SEALs and Final Fantasy XI.
Conclusion
The Sony PlayStation 2 remains an iconic console that changed the face of gaming during its time. Its robust hardware capabilities and expansive library made it an enduring classic that is still beloved by many gamers today. While modern consoles have significantly improved upon what the PS2 offered in terms of graphics and online functionality, the nostalgic appeal and exceptional selection of games continue to make it a treasured piece of gaming history.