Sony HT-G700 review: Room-filling sound at a premium price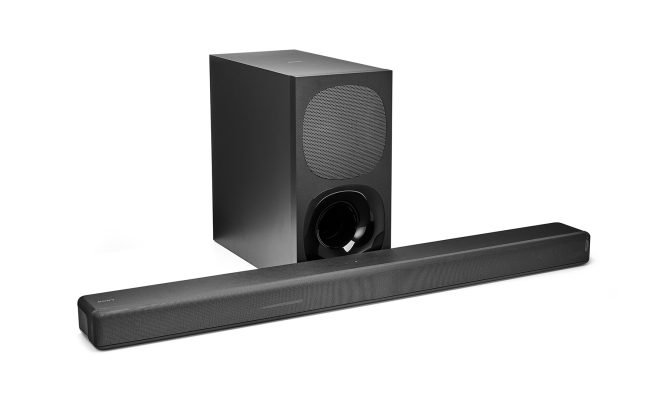 It's not every day that you come across a soundbar that can fill your room with crisp and immersive audio without taking up much space. But that's exactly what the Sony HT-G700 accomplishes, all neatly packaged in a sleek, minimalist design. Priced at a premium, this 3.1 channel Dolby Atmos soundbar might just be worth the investment if you're serious about enhancing your home entertainment experience.
Design and Build:
The Sony HT-G700 sports a low-profile design, measuring in at 38.6 x 2.5 x 4.3 inches (WxHxD), allowing it to fit under most TVs easily. The matte black finish of the all-metal grille juxtaposed with the subtle gloss of the plastic body makes for an aesthetically pleasing combination.
The wireless subwoofer complements the soundbar with its slim profile, making it easy to tuck away in a corner or beside your entertainment console. The subwoofer provides crucial bass support to create that perfect balance between low and high frequencies.
Key Features and Connectivity:
The defining feature of this soundbar is its 3.1 channel Dolby Atmos capabilities. With Sony's Vertical Surround Engine, this soundbar is capable of simulating 7.1.2 channel surround sound for an immersive audio experience.
In addition to Dolby Atmos compatibility, this soundbar also supports DTS:X, DTS-HD, and Dolby TrueHD audio formats for optimal cinematic sound quality. For further tuning, the HT-G700 offers several built-in sound modes including Auto Sound, Cinema, Music, Standard, Night Mode, and Voice mode.
When it comes to connectivity options, this soundbar covers all bases by offering HDMI eARC/ARC support, an additional HDMI input port for devices like gaming consoles or media boxes, Bluetooth 5.0, and an optical input for older TVs.
Performance:
The Sony HT-G700 delivers on its promise of impressive room-filling sound. Dialogue is clear and well-articulated, thanks to the dedicated center speaker. Movie mode enhances the surround sound experience, making it seem as though the audio is coming from multiple directions.
When it comes to music playback, the HT-G700 shifts gears effortlessly, providing a well-rounded and balanced sonic performance that caters to a variety of music genres.
Final Thoughts:
While the price tag might be a little steep for some, the Sony HT-G700 more than justifies its cost with its excellent performance, Dolby Atmos capabilities, seamless connectivity options, and sophisticated design. If you're in the market for a high-quality soundbar that offers immersive home theater audio without overwhelming your living space, the Sony HT-G700 might just be your perfect match.