Solus OS Review: A Linux Distribution That Does More with Less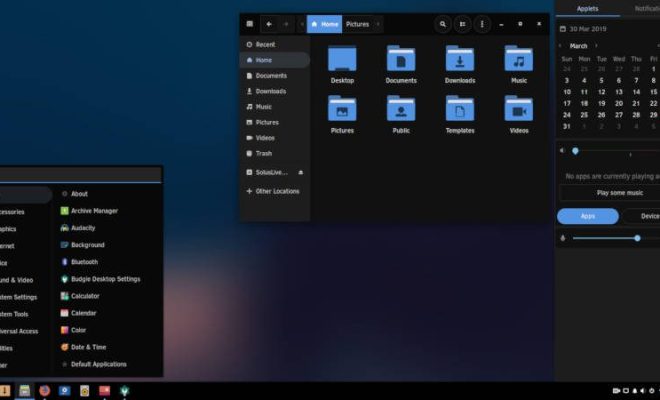 Solus OS is a Linux distribution that has been receiving a lot of attention lately as it has become more popular among Linux enthusiasts. The reason for this is simple – Solus OS does more with less.
Solus OS is a modern desktop-focused operating system with a simple, clean, and beautiful interface. It is based on the Linux kernel and offers users a lightweight and fast environment that is perfect for daily use.
One of the most significant advantages of Solus OS is its low hardware requirements. Solus OS can run on older or lower-spec hardware, making it a great choice for those who don't want to spend a lot of money on upgrading their computers. This also makes it a great choice for those who are environmentally conscious and want to reduce their carbon footprint.
Solus OS uses a custom package manager called eopkg that makes it easy to install and update software packages. The package manager is lightweight and fast, and it allows users to easily manage their installed applications. This is a significant advantage over other Linux distributions that can be cumbersome to manage.
Solus OS also comes with its own desktop environment called Budgie. Budgie is a simple and elegant interface that is user-friendly and easy to navigate. The desktop environment offers users a customizable panel with an applet system that allows users to customize their desktop experience.
Another advantage of Solus OS is its focus on security. The operating system comes with a built-in firewall and includes security features such as security updates, sandboxing, and app isolation. This makes Solus OS a secure operating system for daily use.
Solus OS also has excellent hardware support, and it works seamlessly with most hardware components. This benefit makes it a great choice for those who want to use Linux on their laptops or desktops.
In conclusion, Solus OS is an outstanding Linux distribution that has a lot to offer. It is a lightweight and fast operating system that is perfect for daily use. It comes with Budgie, a simple and elegant desktop interface, and a custom package manager that makes it easy to install and manage software packages. It focuses on security and has excellent hardware support. Anyone looking for a Linux distribution that does more with less should give Solus OS a tr