Sites for Free Animated PowerPoint Presentation Templates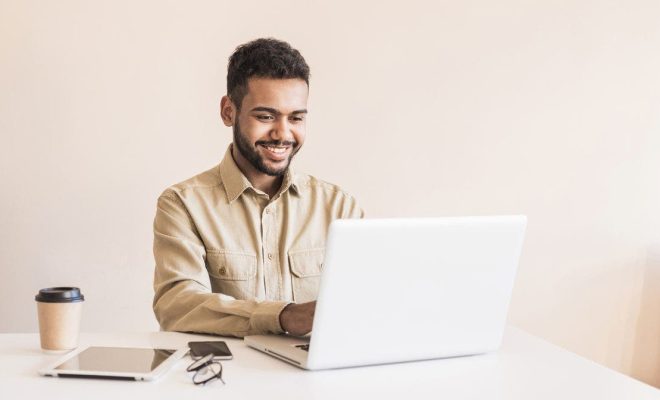 PowerPoint presentations have become an integral part of our daily lives, whether it's for educational purposes, business meetings or simply to entertain an audience. However, designing an engaging and visually appealing PowerPoint presentation requires proficiency in designing software and creativity.
Thankfully, access to free animated PowerPoint presentation templates makes the process of creating exceptional PowerPoint presentations easier, even for novice users. These templates come equipped with eye-catching animations that enhance the overall mood of the presentation while improving the presenter's communication skills. This article will explore some of the top sites for free animated PowerPoint presentation templates.
1. Microsoft Office
Microsoft provides users with an arsenal of in-built PowerPoint presentation templates. Although not all of these templates are animated, there are a substantial number of them that make use of engaging animations. Users can access these templates on the Microsoft Office website or directly via a PowerPoint file. These templates are fully customizable and users can edit them to suit their specific needs.
2. Slides Carnival
Slides Carnival offers a wide variety of free PowerPoint templates, including animated templates. These templates are available for download and are compatible with almost all versions of PowerPoint. Users can browse through Slides Carnival's catalog, select a template that fits their needs, and download it for free. Slides Carnival templates utilize modern designs and animations, making them great for business presentations, educational lectures or engaging your audience.
3. PresentationGo
PresentationGo provides a sizable collection of animated PowerPoint templates designed for business presentations, educational settings and more. These templates feature slides with engaging animations that are designed to captivate the audience. Users can download these templates for free and customize them according to their requirements.
4. SlideModel
SlideModel has numerous animated PowerPoint templates available, which are ideal for business presentations, educational or marketing purposes. The templates on this site come with customizable layouts and slides, which are perfect for professionals looking to craft visually appealing presentations. With a wide range of templates available, users can easily find the perfect template for their needs, and also access graphic assets, icons, and data visualization tools.
5. PoweredTemplate
PoweredTemplate is an expansive online library for free PowerPoint templates, including animated templates. Users can find templates suitable for project proposals, startup pitches, marketing presentations, and much more. This site also provides users with tutorials, industry-specific resources, and font tools, making the process of creating a remarkable presentation hassle-free.
In conclusion, creating animated PowerPoint presentations can be an effortless process by utilizing free PowerPoint templates. From enhancing communication skills to spicing up business pitches, free animated PowerPoint templates can take your presentation to the next level. The sites listed above provide a vast array of templates, ensuring that users can easily find a template that meets their specific presentation needs.