Should You Buy a Robot Vacuum Cleaner? 5 Things to Consider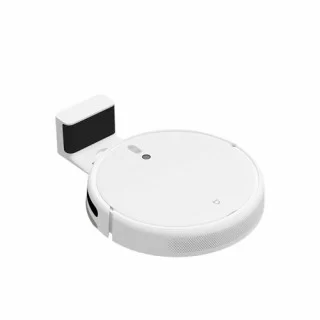 In recent years, robot vacuum cleaners have become increasingly popular due to their convenience and efficiency. However, is it worth investing in one for your home? Here are five things to consider when deciding if a robot vacuum cleaner is a good investment for you.
1. Your lifestyle and cleaning needs
If you have a busy schedule or struggle to find spare time to clean, a robot vacuum cleaner can be a game-changer. Robot vacuum cleaners can work independently and silently, cleaning your home while you focus on other tasks. However, if you live in a relatively clean home or have a housekeeper, a robot vacuum cleaner may not be necessary.
2. Your living space
Robot vacuum cleaners work best in homes with smooth surfaces such as hardwood, tile, or laminate. They also perform well in homes with minimal furniture and clutter. However, if you have many rugs, carpets, or furniture with dangling cords, a robot vacuum cleaner may struggle to navigate through these obstacles, making it less efficient.
3. Budget
Robot vacuum cleaners can range from affordable to quite expensive, depending on the features they offer. A higher-priced model may have features such as mapping technology, longer battery life, and the ability to be controlled by a smartphone app. It is essential to determine your budget and consider which features are necessary for your individual needs.
4. Maintenance
Like any appliance, robot vacuum cleaners require maintenance to function correctly. This includes cleaning the brushes and filters, replacing batteries, and emptying the dustbin. If you are not willing to perform this type of maintenance, a robot vacuum cleaner may not be the best option for you.
5. Personal preferences
Finally, personal preferences should be considered when deciding to purchase a robot vacuum cleaner. Some people may find it fun and enjoyable to watch their robot vacuum cleaner in action, while others may not like the idea of a machine cleaning their home while they are away.
In conclusion, a robot vacuum cleaner can be a worthwhile investment, primarily if you have a busy schedule and need assistance with cleaning. Consider your lifestyle, living space, budget, maintenance requirements, and personal preferences when deciding whether to buy one. With proper research and consideration, a robotic vacuum cleaner can help maintain a clean and tidy home with minimal effort.