Samsung QN90A Product Review: The Best Samsung TV We've Ever Used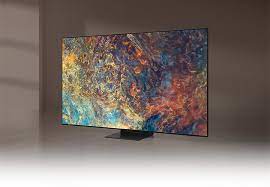 The Samsung QN90A 4K QLED TV is one of the latest offerings from Samsung that boasts of exceptional picture quality, user-friendly features, and an elegant design. In this article, we'll take an in-depth look at what makes this television stand out from its competitors and why it's the best Samsung TV we've ever used.
Picture Quality

The Samsung QN90A uses a Quantum dot display technology that delivers vivid colors and an outstanding contrast ratio. The TV also uses a full-array backlighting system that ensures uniform brightness across the screen, making it ideal for watching movies and TV shows in a dark room. The QN90A also features HDR (High Dynamic Range) technology that enhances the TV's brightness and delivers more vibrant and detailed images.
Moreover, the TV supports a 120Hz refresh rate, which not only makes it perfect for gaming but also ensures smooth motion handling and eliminates motion blur while watching fast-paced action scenes.
Design

The QN90A has an elegant design that seamlessly blends with any home decor. The TV is slim and features a nearly bezel-less design, which maximizes the viewing area and gives it a modern look. The back of the TV is also sleek and minimalistic, making it easy to install, and the One Connect Box allows for easy cable management.
Smart Features
The QN90A runs on Samsung's Tizen operating system, which provides a seamless and user-friendly experience. The TV comes with built-in Wi-Fi and supports popular streaming services like Netflix, Amazon Prime Video, Disney+, and more. You can easily navigate the TV's various features using the TV's intuitive user interface and the included remote control.
The TV also allows you to use voice commands to control the TV using either Amazon Alexa or Google Assistant. This feature makes it easy to search for content, change channels, and even adjust the TV's volume using your voice.
Sound Quality

The Samsung QN90A has a built-in Object Tracking Sound+ system that delivers an immersive sound experience. The TV features speakers on the bottom, sides, and top of the TV, which deliver multidimensional sound that moves with the action on the screen. The TV also supports eARC (Enhanced Audio Return Channel) technology, which can output high-quality sound from external devices like soundbars.
Conclusion

The Samsung QN90A is undoubtedly one of the best TVs currently available on the market. Boasting of an exceptional picture quality, user-friendly features, and an elegant design, the QN90A proves to be the ultimate entertainment system for your home. With the TV's exceptional features, you'll enjoy an immersive and enjoyable viewing experience like no other. Whether you're streaming your favorite movie or playing your favorite game, the Samsung QN90A's exceptional quality will exceed your expectations.