Reinvent Your School with Cognitive Computing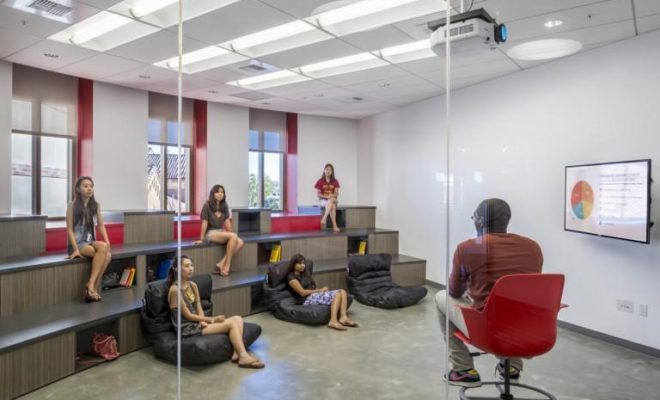 To get an idea of what the employment of cognitive computing can mean for a school, it's important to understand what is meant by cognitive computing.
Cognitive computing does not imply computers that can think independently like humans. Rather the technology involves computers that can analyze vast amounts of information and learn from their analyses.
Through pattern recognition, machine learning algorithms can extract relevant information from massive collections of data, including unstructured data, such as emails, photos or natural speech.
A cognitive computing system can spot patterns in data, interpret them and extract meaning from them. This ability can then be exploited by humans to aid them in solving challenging problems and making decisions.
Report automation
School administrators can take advantage of cognitive computing to produce their weekly, monthly, or yearly reports on a wide range of issues, including student progress reports, financial planning reports, reports for the school board and more.
Instead of administrators and teachers spending the time to gather information, cognitive computing can be leveraged to automate report production.
Enhanced decision-making ensures an enhanced reputation
Key insights and suggestions shared by cognitive computing assistants will enable schools to make the best possible decisions regarding their future and the education of their students.
It might even be that some of these reports may become redundant in the future since it will be possible to directly get an answer, insight or suggestion from a cognitive assistant at any time on any issue.
Individualized learning opportunities
Cognitive computing in schools will give rise to learning activities that will be tailored to the needs of each individual students. This will lead to more student succeeding in their studies which, in turn, will raise the reputation of the school as a place of excellence.
An adaptive learning environment takes advantage of cognitive computing's ability to learn and adapt to improve their support of students' studies.
In this scenario, each individual student encounters a unique learning experience.
Tackling diversity in student demographics
Joseph Weller Elementary School in Milpitas has an extremely diverse student body. For instance, the students speak ten different languages between them.
To meet the diverse needs of its students, the school has adopted cognitive computing technology.
The school told EdSurge reporter, Paty Gomes, "For us, the decision to use adaptive technology was about helping underachievers catch up. And it was about helping kids take responsibility for their own learning. It's about student agency."
On the day of the school visit, Gomes found third graders each reading a book suggested for them by the adaptive program, Reading Counts. The program suggests titles to address specific reading issues that students might have.
The technology behind cognitive computing in education
The application of cognitive computing is no simple feat; it involves a host of complicated tech.
It involves technologies that range from data collection, data mining and pattern recognition to predictive analytics and natural language processing systems. Add to this tech machine learning algorithms that can use insights derived from data to improve learning experiences and learning outputs for students and you end up with technology that is highly complex but equally exciting and promising.