Razer Kraken Tournament Edition Review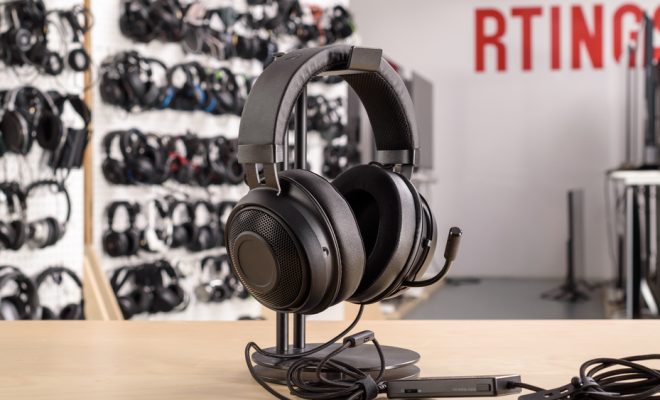 The Razer Kraken Tournament Edition (TE) is a gaming headset designed to deliver professional-grade audio and versatility for every type of gamer. Designed for eSports athletes, streamers, and casual gamers alike, this headset boasts both comfort and luxury for those long gaming sessions. In this review, we'll dive deep into the world of Razer Kraken TE and analyze its design, performance, and worthiness as a top-tier gaming headset.
Design
Upon first glance, the Razer Kraken TE showcases a sleek, sturdy build with plush ear cups and an adjustable headband. Available in distinct colors such as black, green, and quartz pink, the headset is bound to catch some attention. The lightweight aluminum frame offers both durability and comfort for extended sessions of gameplay. Additionally, the cooling gel-infused ear cushions work wonders in preventing overheating during intense gaming instances.
Performance
The heart of the Razer Kraken TE lies in its immersive audio experience delivered through custom-tuned 50 mm drivers. With THX Spatial Audio, gamers can enjoy 360-degree immersive sound which accurately replicates positional audio within a game. This profoundly improves your situational awareness during fast-paced gaming encounters.
A major highlight of the Razer Kraken TE is its USB Audio Controller which allows users to thoroughly customize their audio experience. This includes volume control, game/chat balance control, bass level tuning, microphone volume adjustment, and a quick-toggle for THX Spatial Audio.
Mic Performance
For team-based games that rely on voice communication, the retractable unidirectional microphone works wonders with the noise-canceling feature enabled. Your teammates will appreciate your clear communication due to minimal background noise and crisp voice capture.
Comfort
Ensuring adequate comfort for lengthy gameplay sessions is crucial in any gaming headset. Luckily, this area shines with the Razer Kraken TE. Infused with cooling gel, the over-ear cushions of the headset are designed to maintain coolness during intense gaming sessions. The memory foam cushion covered in heat-transfer fabric offers unmatched comfort, while the glasses-friendly design makes it suitable for gamers who wear eyewear.
Final Verdict
The Razer Kraken Tournament Edition stands as a remarkable headset for competitive and casual gamers. With its outstanding audio quality, immersive surround sound experience, top-notch comfort, and versatile customization options, this headset is undoubtedly worth considering for your gaming equipment arsenal.
Whether you're new to gaming or a seasoned player seeking an upgrade, the Razer Kraken TE is a strong contender to enhance your gaming experience. So, gear up and dive into the unparalleled world of immersive audio with the Razer Kraken Tournament Edition headset!