Radical RXC: Mad, lethal, and road legal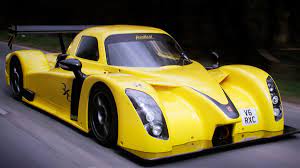 Introduction
Get ready for the ride of your life with the Radical RXC, a ground-breaking sports car that combines heart-stopping performance with outstanding road capability. This engineering marvel pushes the boundaries of what's possible in a street legal sports car, making it an unforgettable driving experience for serious auto enthusiasts.
Unraveling the Magic of the Radical RXC
The Radical RXC is the result of innovative design and cutting-edge technology frothing together in an exotic automobile cocktail. Built by British manufacturer Radical Sportscars, the RXC boasts a track-ready pedigree while still being road legal. Let's take a closer look at what sets this adrenaline-pumping machine apart:
1. A true racecar for the road – Designed with racing DNA derived from Le Mans prototypes, the RXC offers a brutal, unrelenting driving experience without compromising practicality or safety on public roads.
2. Aerodynamics – The low-slung aerodynamic bodywork maximizes downforce to glue the RXC to the road while minimizing drag for lightning-fast acceleration and top speed.
3. Performance – Powered by a 3.7-liter Ford Duratec V6 engine that churns out 380 horsepower and 320 lb-ft of torque, or an optional upgrade to a 3.5-liter EcoBoost V6 powerhouse producing up to 650 horsepower, depending on tuning specifications.
4. Handling – The chassis and suspension system ensure razor-sharp handling while the advanced braking system provides tremendous stopping power.
Aesthetic Showstopper
The Radical RXC is an unmistakable beast on the road with its aggressive front fascia, pronounced rear diffuser, and swanky gullwing doors that give a hint of its racing genes. The eye-catching exterior complements its monster-like performance capabilities, ensuring you won't go unnoticed behind the wheel.
Interior Comforts
While known for its performance prowess, the Radical RXC doesn't skimp on providing a modicum of comfort and luxury inside the cabin. Carbon-fiber trimmed bucket seats firmly embrace occupants, embracing them in racing-inspired style. A digital multi-function display delivers pertinent driving information, and air conditioning and power windows come standard, making the RXC feel civilized despite its untamed nature.
Conclusion
The Radical RXC is a no-holds-barred sports car that takes the electrifying rush of a racing machine and packages it into a road legal vessel. Pushing the limits of what's possible in an automobile, the RXC proudly claims its place as one of the most extreme sports cars ever to grace public roads. If you crave thrills, speed, and razor-sharp handling all wrapped up in an aggressive design, look no further: the Radical RXC is here to redefine your driving experience.