iLKA: A Fourth Generation of Learning Software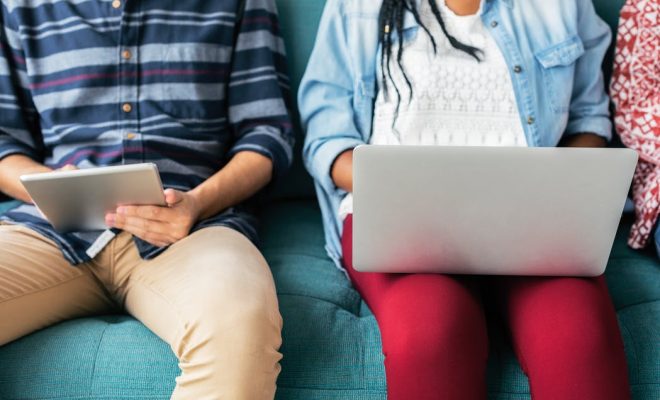 By. Hayden Browning
It should not come as a surprise to educators that students who are involved in the learning process develop a greater understanding of the material, than those who merely consume the same information without active participation. Neither should it shock the reader that social interaction forms a vital aspect of powerful learning, or that individuals often learn in a multitude of diverse ways. Indeed, support for active learning, multiple intelligences and the power of learning communities sit at the very core of modern pedagogy.
It is a strange fate then, that learning software has largely failed to effectively incorporate such findings. One only need browse the web to see a tendency toward traditional methods. Flash cards, quizzes and a barrage of educational games regularly lay claim to technological innovation and yet; most operate upon traditional methods such as rote memorization, teacher-directed learning and student competition. Whilst there is nothing inherently 'bad' about these methods, the overwhelming presence of passive, consumption-based frameworks does highlight a significant and unnecessary contrast between research and our current technological approaches to education.
But we can change this!
The stage is set for a new generation of learning software that considers the literature and places key findings into practice— software that can engage the user within a social, creative and student-centric environment. The Individual Learning and Knowledge Assistant (iLKA) from COSCICO Technologies is one such app.
iLKA allows users to extend and share knowledge in a personalized and meaningful manner via presentation-like informational units called 'desktops'. Rather than re-arrange learning to fit within a largely preset structure (such as a slideshow or specific point-of-view), iLKA operates as a diverse multimedia toolset with an emphasis upon expressing the individual's own perspectives. Learning and information-sharing is thus transformed into a creative task, wherein the student takes an active role and figuratively paints their own representation of a subject. Knowledge is no longer mindlessly regurgitated; instead, it is perceived and re-created by the user in meaningful ways.
Importantly, iLKA encourages learning as a collaborative experience whilst also keeping the created content organized. Knowledge becomes shareable peer-to-peer or via the iLKA server, with custom control over who can view and edit content. Entire desktops or just specific blocks of information can be sent between those of the learning community, allowing a functional society to develop between members. As students, users are given a space to demonstrate their knowledge, whilst educators can provide personalized assistance and suggestions for both the individual and for group work.
iLKA therefore defines the learning process as more than the hegemonic teacher/student dichotomy typically accepted by traditional pedagogies. It is an approach to education that recognizes learning as an interactive relationship between individuals— it is a style that treats every user as both sage and student. It is a fourth kind of educational software and it is the first in a new generation of learning and knowledge aids.
iLKA is available for iPad (iOS 8.0 and greater) and can be downloaded through the App Store, or by clicking here.
Bio
Hayden is a curious individual with a passion for learning, creativity and education reform. He believes the most worthwhile endeavor to be the ongoing pursuit of knowledge and understanding in all aspects of our lives.