Pokemon Go Tornadus Raid Guide: Best Counters, Weaknesses and Moveset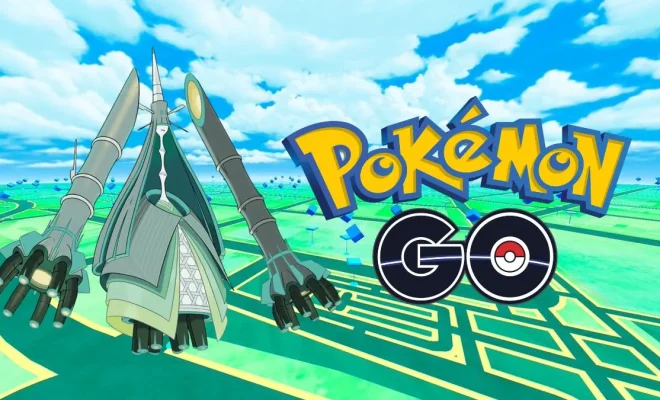 Introduction:
Pokemon Go's Raid Battles have become one of the main draws for players around the world. One highly sought-after boss in these epic battles is Tornadus, a powerful and legendary Flying-type Pokemon. This guide will give you all the information you need to defeat Tornadus in a raid battle, including its best counters, weaknesses, and moveset.
Best Counters:
When it comes to taking down Tornadus, you'll want to have a team of powerful Electric, Ice, and Rock-type Pokemon by your side. Some of the best counters for this flying menace include:
1. Raikou – This Electric-type legendary beast boasts impressive speed and power, making it a top choice for dealing massive damage to Tornadus.
2. Zapdos – Another legendary Electric-type, Zapdos can deliver heavy damage with its Thunder Shock fast move and Thunderbolt charged move.
3. Rampardos – As a sturdy Rock-type Pokemon, Rampardos can dish out tons of damage with its Smack Down fast move and Rock Slide charged move.
4. Tyranitar – A versatile favorite among trainers, Tyranitar is a formidable Rock/Dark-type with strong moves like Smack Down (fast) and Stone Edge (charged).
5. Mamoswine – Ice types are the perfect counter to Flying type Pokemon like Tornadus; Mamoswine's Powder Snow (fast) and Avalanche (charged) can wreak havoc on its opponent.
Weaknesses:
Tornadus has a single typing: Flying. Exploiting its weaknesses to Electric, Ice, and Rock type moves is crucial when attempting to defeat it in battle. It's essential that the team members you choose are armed with plenty of moves from these types to maximize your chances of victory.
Moveset:
Tornadus is known to have the following moves in Pokemon Go:
Fast Moves:
1. Air Slash (Flying): Deals moderate damage, but charges up its charged moves reasonably quickly.
2. Bite (Dark): Not as effective against Tornadus itself, but it can cause substantial damage to Psychic or Ghost-type Pokemon.
Charged Moves:
1. Air Cutter (Flying): A moderate-damage, multi-hitting move that can put any Pokemon without a resistance to Flying-type moves at risk.
2. Hurricane (Flying): A much more powerful attack than Air Cutter, with a longer cooldown – be prepared to dodge when Tornadus starts using this move!
3. Crunch (Dark): Not effective against Tornadus, but still a threat in battles with Psychic or Ghost-types on your team.
Conclusion:
With the right team of Electric, Ice, and Rock-type Pokemon by your side, taking down the mighty Tornadus will be no problem at all. Be sure to capitalize on its weaknesses and watch out for its deadly charged moves. With dedication and practice, you'll soon be able to take on one of Pokemon Go's fiercest raid bosses! Good luck, and happy catching!