Optical Mice vs. Laser Mice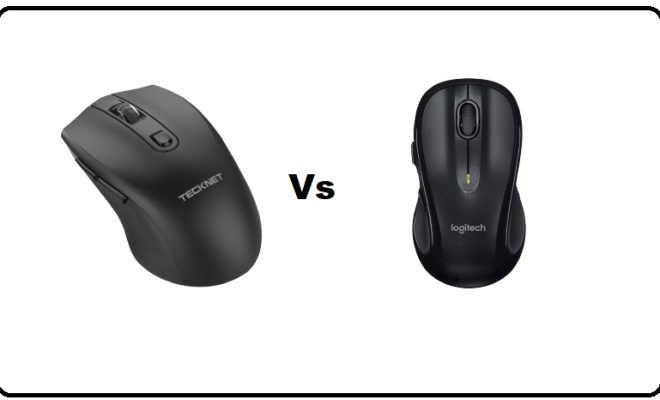 Optical Mice vs. Laser Mice: Which one is Better?
When it comes to selecting a computer mouse for your workstation, there are two popular types of mice worth considering – Optical mice and Laser mice. While both mice appear to be somewhat similar in appearance, they differ in features, performance, and pricing. This article will give a detailed analysis of Optical mice vs. Laser mice and hopefully help you make an informed decision.
Optical Mice
Optical mice are the more traditional option, and they use an LED light that bounces off the surface to track movements. These types of mice come with a light sensor that captures over 1,000 images per second, providing smooth movement on almost any surface. Optical mice are generally more affordable than Laser mice and are a good choice for those on a tight budget.
Optical mice are also equipped with durability and responsiveness as they are corded and operated by a ball that rolls around inside the mouse. This mechanism allows the mouse to track movements in two dimensions, making it ideal for tasks such as drawing and graphic design. If you are looking for a compact, versatile, and reliable mouse within a low-mid price range, an optical mouse could be your best bet.
Pros:
Affordable
Accurate on a wide range of surfaces
Ideal for graphic design
Cons:
Lacks precise tracking
Limited resolution
Can get dirty easily
Laser Mice
Laser mice are a relatively new technology that uses a laser diode to track mouse movements. The laser enables the mouse to track surfaces better than their optical counterparts, making them much more precise and responsive in their tracking abilities. The higher sensitivity of laser mice makes them ideal for gaming, where speed and accuracy are crucial, but it also adds to their expense.
Laser mice typically deliver a higher level of sensitivity, and the DPI (dots per inch) can be programmed to adjust the pointer speed, acceleration, scroll speed, and even lighting effects. They have a high-resolution rating, which means that pixel-perfect controls are possible, and this feature makes them more suitable for visually detailed tasks such as 3D modeling or photo editing.
Pros:
Highly precise
Easy to clean
Great for gaming
Cons:
Expensive
Can struggle on reflective surfaces
Sometimes too sensitive
Conclusion
There are several factors to consider when purchasing a mouse, such as comfort, price, and function. While both optical and laser mice have their own unique advantages and disadvantages, the choice ultimately comes down to what you need the mouse for. If you're an artist or graphic designer on a tight budget, then an optical mouse might be a better choice. However, if you need precision for your FPS games, requiring fast and accurate movements, then a laser mouse is a better option.
Overall, laser mice deliver increased accuracy and performance, which can come at an expensive price tag. On the other hand, optical mice are affordable and ideal for general computer use. Ultimately, the choice of which mouse to use will depend on personal preference and intended use, making it essential to research before investing in your new mouse.