Oops, too much oil in your engine. Now what?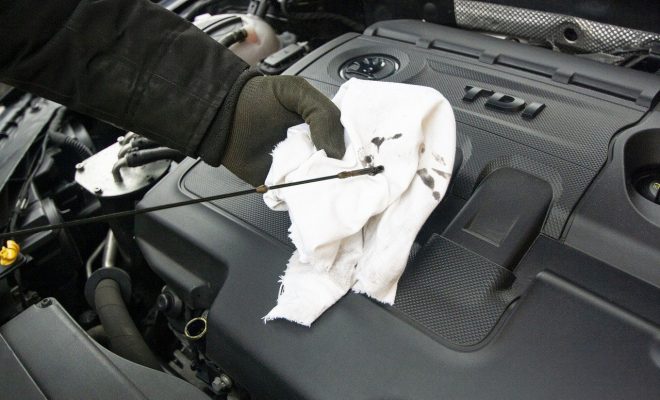 Introduction
Engine oil is crucial for keeping your vehicle's engine parts lubricated and operating at peak performance levels. It ensures the smooth functioning of various components, while preventing overheating and protecting against wear and tear. However, adding too much oil to your engine can be detrimental, posing significant problems to your vehicle's performance, efficiency, and longevity. In this article, we will discuss the consequences of too much oil, signs to watch for, and how to rectify the situation.
Consequences of Overfilling Your Engine with Oil
1. Increased Pressure: When there is excessive oil in the engine, it creates higher pressure as foamy oil mixes with air. This increased pressure can lead to leaks in gaskets and seals.
2. Impaired lubrication: Overfilled engines can prevent proper lubrication, as excessive oil leads to foam formation that reduces its effectiveness. This results in increased friction between moving parts and risks damaging your engine.
3. Hindered Performance: Excess oil in your engine can cause resistance due to increased viscosity and may lead to lower fuel efficiency.
4. Emission Issues: The additional oil may burn within the combustion chamber, resulting in increased emissions and the possibility of triggering a check engine light.
Signs of Too Much Oil
1. Oil Smoke from Exhaust: Blue or grayish smoke emitted from the exhaust pipe is a strong indication that there is too much oil in your engine.
2. Unusual Noises: Foamy or aerated oil is less effective at lubricating crucial components — resulting in increased noise during operation.
3. Erratic Oil Pressure Reading: If you notice that your vehicle's dashboard displays fluctuating oil pressure readings, it might indicate an overfilled engine.
4. Leaking Fluids: Excessive pressure caused by too much oil often leads to leaks in gaskets and seals as they struggle against excess force.
Rectifying the Situation
1. Drain Excess Oil: The first step is to safely remove the extra oil from your engine. It is advised to use a drain pan and take necessary precautions to avoid contact with hot surfaces.
2. Check Dipstick and Oil Level: After removing the excess oil, use the dipstick to measure the current oil level and adjust it as per your vehicle's manufacturer recommendation.
3. Look for Leaks: Inspect gaskets and seals for any potential leaks that may have developed due to excessive pressure. If leaks are significant, consult a professional mechanic.
4. Monitor Vehicle Performance and Oil Levels: It's important to assess your vehicle's performance after addressing the issue, including watching for any unusual noises or reduced fuel efficiency. Additionally, regularly check oil levels as part of your routine maintenance.
Conclusion
Accidentally overfilling your engine with oil can have severe consequences and cause long-term damage if left unattended. Knowing the signs of an overfilled engine and following these steps for inspection and remediation can save you potential hassle and money down the road. Be proactive and ensure proper care of your vehicle by maintaining optimal oil levels within the recommended range provided by your car manufacturer.