Nothing to Watch? These Streaming Services Have Extended Trials and Free Content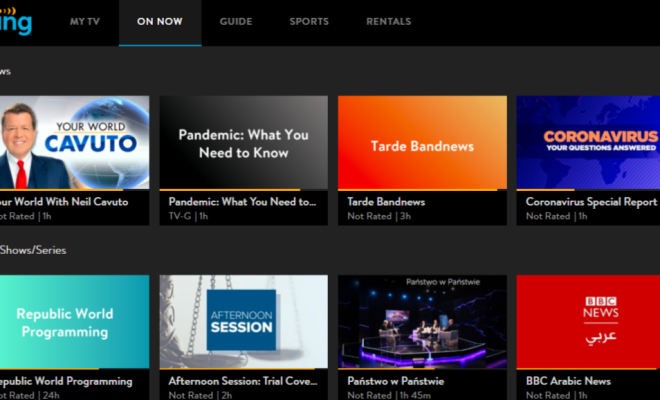 In recent times, streaming services have gained immense popularity as the primary source of entertainment. With an ever-growing catalog of movies, TV shows, and documentaries, these platforms offer endless hours of content for viewers. To attract new subscribers and maintain engagement, many streaming services now offer extended trials and free content. Here's a list of some popular streaming platforms with such opportunities for you to explore.
1. Netflix
Netflix is the king of the streaming industry, boasting a massive library of content from various genres. Initially offering a 30-day free trial, Netflix occasionally extends this period to attract potential subscribers. Keep an eye on promotional offers and updates from Netflix for an extended trial opportunity.
2. Hulu
Hulu offers a rich collection of TV shows, movies, and documentaries that cater to diverse tastes. New users can take advantage of Hulu's 30-day free trial before subscribing to any paid plan. Additionally, they sometimes offer extended trials during special promotions or in collaboration with partners like Spotify.
3. Amazon Prime Video
Prime Video comes included with an Amazon Prime subscription, which hosts numerous award-winning titles and several originals. Amazon Prime offers new users a 30-day free trial for their streaming platform. Check for special events like Amazon Prime Day or Black Friday sales when they might extend their trial period.
4. HBO Max
HBO Max is home to an extensive array of premium content ranging from HBO classics to blockbuster films and originals. They offer new users a 7-day free trial period which may be subject to extension during special promotions or events.
5. Disney+
Disney+ has captured the hearts of fans worldwide by offering iconic Disney movies, Marvel blockbusters, Star Wars sagas, and more in their platform. They usually offer a 7-day free trial for new users but do extend this period occasionally through promotional campaigns or bundling offers with Hulu and ESPN+.
6. Apple TV+
Apple TV+ houses a more selective compilation of high-quality, exclusive original series and movies. New subscribers can enjoy a 7-day free trial, while those who purchase an eligible Apple device can avail a whole year of free Apple TV+ subscription.
7. Peacock
NBCUniversal's streaming platform, Peacock, offers a unique approach by providing users with three tiers of service – free, premium, and premium plus. The free tier offers numerous popular TV shows and movies without any trial period or subscription required. For ad-free streaming or exclusive content access, you can opt for the premium plans and enjoy a 7-day trial period.
With various streaming services to choose from, you'll never run out of content to watch. Keep an eye on promotional campaigns and partnership deals that often come with extended trials or access to free content to make the most out of your entertainment experience. Happy streaming!