Next iPad and iPad Pro: USB-C Ports, M2 Chips and What Else to Expect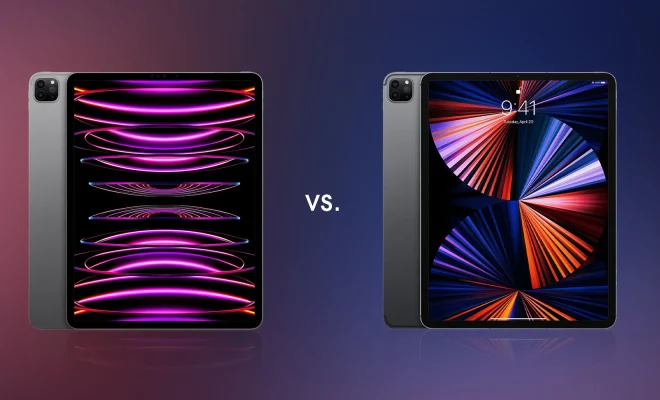 The tech world is buzzing with anticipation for Apple's next-generation iPads expected to release in the near future. Rumors have surfaced regarding some exciting new features that could make their way into the upcoming devices, including updated ports, powerful chips, and more. So, let's dive into what we might see in the next iPad and iPad Pro models.
USB-C Ports
A significant change that has been making headlines is the potential inclusion of USB-C ports in the upcoming iPads. These versatile ports have been growing increasingly popular due to their ability to transfer data at high speeds while also supporting fast charging capabilities. If this turns out to be true, it would be a significant step forward for Apple's tablet lineup, offering users increased flexibility and convenience.
M2 Chips
Another major area of interest revolves around the processing power housed within these new devices. There have been whispers that Apple may introduce its latest and most advanced chip yet – the M2. This successor to Apple's acclaimed M1 chip would be expected to further enhance performance, delivering unparalleled speed and efficiency to support even the most demanding tasks.
Design Overhaul
In addition to these hardware upgrades, we might also see a design makeover for the iPad lineup. Some reports suggest that thinner bezels could be introduced along with a sleeker form factor, contributing to an overall premium feel for the devices. Additionally, there have been rumors of a possible introduction of OLED technology in the upcoming iPads to deliver richer colors and deeper black levels.
Face ID Sensors
Apple's Face ID technology has become a staple of its flagship products such as iPhones. With that in mind, it wouldn't come as too much of a surprise if they decide to incorporate Face ID sensors on the next-gen iPad and iPad Pro models. This addition would contribute to bolstered security measures for users' personal information, as well as providing seamless unlocking capabilities.
5G Connectivity
With the acceleration of 5G connectivity worldwide, it is only natural to expect this technology to make its way to tablets in the near future. Introducing 5G support for the upcoming iPads would allow users to take advantage of the faster download and upload speeds offered by this next-gen network, enhancing mobile streaming and browsing experiences.
While these are just some of the features that could be introduced in Apple's next iPad and iPad Pro models, it's essential to keep in mind that they are currently only rumors and speculation. It remains to be seen what Apple unveils during its official announcement.
Regardless, these potential upgrades paint an exciting picture for fans across the globe eagerly awaiting the release of these dynamic devices.