New Jersey Solar Panels: Best Installation Companies, Incentives and Costs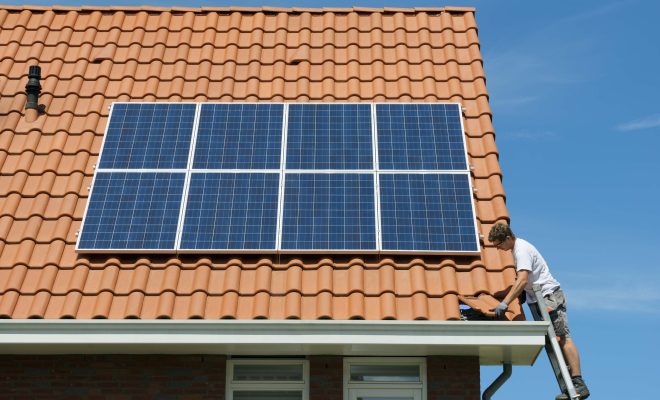 Introduction:
New Jersey is a leading state when it comes to solar energy adoption, thanks to its progressive policies, incentives, and subsidies. As a homeowner or business owner in the Garden State, you might be considering the numerous advantages of switching to solar power. In this article, we'll look at the best installation companies, incentives available, and potential costs associated with solar panels in New Jersey.
Best Solar Panel Installation Companies in New Jersey:
1. Trinity Solar: Trinity Solar is a family-owned company with more than 25 years of experience in the industry. They provide custom solar solutions to residential and commercial clients throughout New Jersey.
2. Geoscape Solar: Established in 2008, Geoscape Solar is renowned for its exceptional customer service and commitment to using high-quality products from top manufacturers like LG Solar and SolarEdge.
3. Green Power Energy: Green Power Energy caters to both residential and commercial clients with customized solar solutions backed by a 25-year warranty on workmanship.
4. Sunpower by Sea Bright Solar: Sea Bright Solar is an authorized SunPower dealer offering top-tier solar panels and installation services at competitive prices.
5. Momentum Solar: With over a decade of experience, Momentum Solar is a well-reputed solar company offering turnkey solutions for homes and businesses across New Jersey.
Incentives for Going Solar in New Jersey:
1. Federal Investment Tax Credit (ITC): This incentive allows taxpayers to claim up to 26% of the cost of their solar panel system as a credit on their federal taxes, reducing their overall financial burden.
2. NJ SREC Program (Solar Renewable Energy Credits): New Jersey's SREC program allows homeowners who go solar to earn one SREC for every 1000 kWh of electricity their system produces. These credits can be sold on the SREC market, offering additional income for solar panel owners.
3. Net Metering: New Jersey's net metering policy ensures that you receive credit for any excess electricity your solar panels generate, effectively reducing your monthly energy bill.
4. Sales Tax Exemption: Solar panel systems are exempt from New Jersey's 7% sales tax, which helps reduce their initial installation costs.
5. Property Tax Exemption: Installing a solar energy system in New Jersey does not affect your property taxes, as any increase in the value of your home resulting from your solar panels is exempt from property tax assessment.
Solar Panel Costs in New Jersey:
The installation cost of a solar panel system varies depending on factors such as system size, equipment quality, and labor costs. On average, the gross cost of a solar panel system in New Jersey ranges between $15,000 to $30,000 for a 6 kW to 12 kW residential system. However, when you factor in federal and state incentives like the ITC and New Jersey SREC program, the net cost can range from $10,500 to $22,200.
Conclusion:
New Jersey boasts a thriving solar market thanks to the numerous financial incentives and supportive policies available to homeowners and businesses. By choosing an experienced and reputable installation company and taking advantage of these incentives, you'll be making an eco-friendly choice that could save you money in the long run.