My Time Warner Cable Box is Stuck in Alt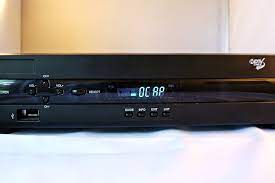 As a cable TV subscriber, a common problem you may come across is having your cable box display an "Alt" message. This error message is usually accompanied by a flashing yellow light, indicating that the box is stuck in Alt Mode. The truth is, this is not an uncommon issue for Time Warner Cable box users, and there are a few possible solutions to get you back to enjoying your favourite shows.
Firstly, you should try power cycling the cable box. This involves unplugging the box from the power outlet, waiting for a few seconds and plugging it back in. This simple process can sometimes solve basic technical issues with the box, including the "Alt" error. After power cycling, wait for a few minutes for the box to restart and try to access your TV content again.
If the power cycling process does not work, you might need to reprogram your remote control. Some users have reported that faulty remote programming can alter the box settings, causing the "Alt" message. To reprogram your remote, press the CBL button on the remote, followed by the "Setup" button. After that, enter the code that corresponds to your TV brand, which can be found in the Time Warner Cable universal remote manual. If the remote is successfully reprogrammed, try accessing your TV content again.
If none of the above options work, you might need to contact your cable provider's customer service for further assistance. Explain the "Alt" error to the representative and follow their instructions. They might need to reset your signal remotely or send a technician to check the box. In summary, if you're experiencing an "Alt" message on your Time Warner Cable box, start by power cycling the box and reprogramming your remote. If the issue persists, contact customer service for further assistance. You don't have to miss out on your favourite TV shows, the solution may be closer than you think.