MSI Raider GE76 gaming laptop has the fastest of everything. It shows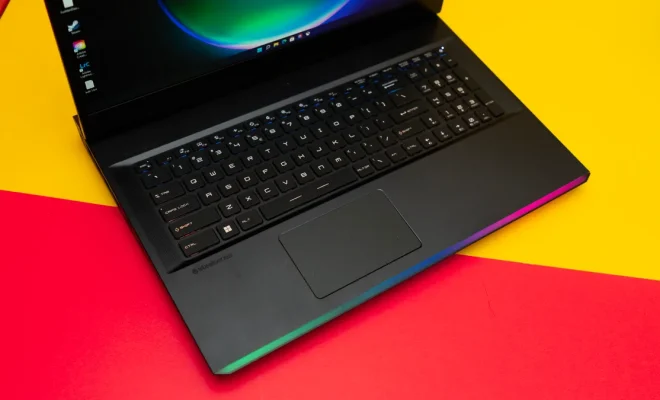 Introduction:
The world of gaming is continually evolving, and gamers are always on the lookout for the latest and greatest technologies. One of the most sought-after features in any gaming laptop is speed. With this in mind, the MSI Raider GE76 emerges as a titan in the industry, boasting unparalleled speed across different aspects of the device. Strap in as we take you through why this magnificent piece of hardware deserves its spot among the top gaming laptops today.
Blazing Fast Processor:
At the heart of the MSI Raider GE76 lies an incredibly powerful processor – the 10th Gen Intel Core i9. With this state-of-the-art component, the GE76 is capable of achieving lightning-fast speeds, ensuring optimal performance for even the most demanding games. This powerful CPU can handle multiple tasks without breaking a sweat and allows you to run your games at their highest settings while still maintaining excellent performance levels.
Cutting-Edge Graphics:
When it comes to gaming, realistic visuals are an essential component. The MSI Raider GE76 is equipped with NVIDIA's latest GeForce RTX 30 series GPUs, delivering a breathtaking visual experience unlike any other laptop. With ray tracing technology and DLSS support, you'll be able to immerse yourself into lifelike game worlds and enjoy smooth gameplay with minimal latency.
Thermals Engineered for Speed:
Even with all its power under the hood, the MSI Raider GE76 remains cool under pressure thanks to its extensive cooling system. This design comprises Cooler Boost 5 technology, which includes advanced heat pipes and dedicated fans that effectively dissipate heat away from crucial components. As a result, you're able to maintain peak performance even during extended gaming sessions.
Lightning-Fast Storage and Connectivity:
Say goodbye to long loading times with the MSI Raider GE76's ultra-fast storage capabilities. Equipped with PCIe Gen3 or optional Gen4 SSDs, you'll be able to access your games and data at unprecedented speeds. Furthermore, this gaming beast comes with Wi-Fi 6E and 2.5G Ethernet support, so you won't have to worry about network lag during your online gaming sessions.
Conclusion:
The MSI Raider GE76 gaming laptop is truly built for those seeking the absolute best in performance. With its world-class hardware and unparalleled speed across various features, the Raider GE76 captures the essence of gaming at its finest. If you're a passionate gamer who craves top-notch visuals, seemless connectivity, and processing power to spare while staying cool under pressure – look no further than the MSI Raider GE76.