Boiler or furnace? Find out which one is right for you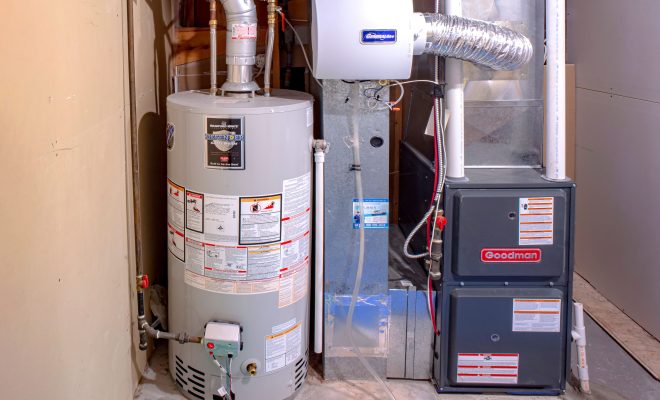 Choosing between a boiler and a furnace to heat your home can be a difficult decision. Both systems have their own unique advantages and disadvantages, but which one is the right choice for you? To determine this, it's important to understand the differences between the two and evaluate your specific needs. In this article, we'll explore the key factors to consider in order to make an informed decision.
1. How They Work
The primary difference between boilers and furnaces lies in how they generate heat. Boilers use hot water or steam to warm your home, while furnaces employ forced air. When choosing between these two systems, consider the type of heating you desire.
Boilers offer radiant heating through radiators or underfloor systems that distribute heat evenly across rooms. This results in a more consistent temperature and minimized drafts compared to forced-air systems like furnaces. In contrast, furnaces work by blowing heated air through ducts and vents into different areas of your home, which can potentially lead to uneven heating.
2. Energy Efficiency
Energy efficiency is essential when considering any heating system. Generally speaking, modern boilers are more energy-efficient than furnaces due to their ability to contain heat better and distribute it more evenly throughout your home. Additionally, boilers often use natural gas or propane as fuel, which contributes to lower emissions compared to oil-fueled systems.
However, keep in mind that both boilers and furnaces have high-efficiency models available on the market that can minimize energy consumption significantly.
3. Installation and Maintenance
When it comes to installation and maintenance, boilers typically require more attention than furnaces. Boilers necessitate proper water treatment and regular check-ups on valves, pressure levels, and other components. On the other hand, furnaces usually demand less frequent maintenance apart from annual inspections.
Moreover, replacing an entire boiler system might be more labor-intensive and expensive, while furnace installations are simpler and more affordable.
4. Cost
The initial cost of a boiler is generally higher than that of a furnace due to its complexity and more extensive installation process. However, the long-term operational costs of boilers are usually lower because of their enhanced energy efficiency.
5. Property Constraints
If your home lacks the ductwork required for a forced-air furnace system, you might need to factor in the cost of installing ducts or opt for a boiler instead. Conversely, if you're building a new home or already have ductwork in place, a furnace might be the more convenient choice.
Conclusion
Ultimately, the choice between a boiler and a furnace depends on your unique situation and preferences. When making your decision, consider factors like energy efficiency, installation and maintenance costs, property constraints, and the desired heating type. Keep your specific needs in mind as you weigh the pros and cons as this will assist you in finding the most suitable heating system for your home.