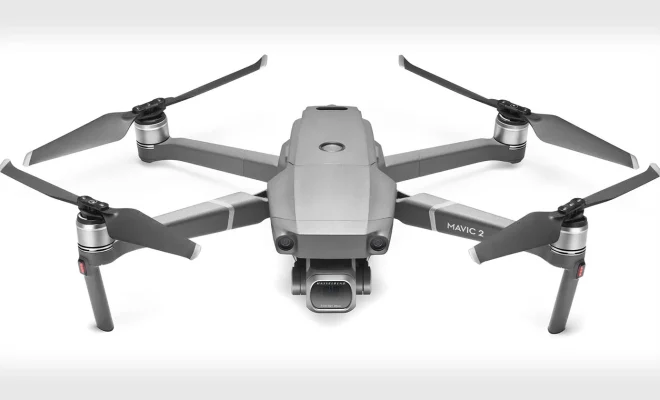 The DJI Mavic 2 Pro, released by the global drone leader DJI in August 2018, has quickly climbed the ranks to become a favorite among hobbyists and professionals alike. With numerous unique features and improvements over its predecessor, the Mavic 2 Pro has undeniably earned its place at the top of many drone enthusiasts' wish list. In this review, we will explore the key features, advantages, and drawbacks to give you a complete understanding of what makes the DJI Mavic 2 Pro a solid investment.
Design and Build Quality
When it comes to design, the Mavic 2 Pro follows in the footsteps of other DJI drones with its sleek and compact build. Staying true to its foldable body concept, this drone can easily fit into your backpack as you head out for your adventures. Weighing just about 907 grams (2 pounds), the Mavic 2 Pro's sturdy build ensures easy portability without compromising on durability.
Camera Quality
The most significant improvement of the Mavic 2 Pro lies in its camera capabilities. Boasting a powerful Hasselblad L1D-20c camera with a one-inch CMOS sensor and adjustable aperture (f/2.8-f/11), this drone enables users to capture stunning aerial images with absolute sharpness and detail. The added benefit of 10-bit Dlog-M color profile ensures that your footage will have better dynamic range and vibrant colors when post-processing.
Flight Performance
When it comes to flight performance, the Mavic 2 Pro excels in terms of speed, stability, and battery life. With a top speed of 72 km/h (44.7 mph) in sport mode, flying this drone is an exhilarating experience. It can withstand winds of up to 38 km/h (23.6 mph) with minimal camera shake, ensuring stable and smooth footage. Additionally, the upgraded battery life now offers up to 31 minutes of flight time on a single charge, allowing you more time in the air to capture those perfect shots.
Safety Features
Safety is a priority for DJI, and the Mavic 2 Pro is packed with features designed to protect both the drone and its surroundings. Equipped with a state-of-the-art obstacle avoidance system, this drone can autonomously detect obstacles in all directions and avoid them during flight. Combined with the built-in GPS and return-to-home functionality, your drone always has a safe route back even when the signal is lost or the battery runs low.
Drawbacks
Despite its impressive features, the Mavic 2 Pro does come with a couple of drawbacks as well. Undoubtedly, its hefty price tag may not fit everyone's budget. Additionally, potential users looking for specific features like a zoom lens or better portability might want to consider other options in the Mavic lineup.
Conclusion
The DJI Mavic 2 Pro sets a new benchmark in the consumer drone market with its excellent design, build quality, camera capabilities, and reliable safety features. While it comes at a premium price point, it offers unparalleled aerial photography and videography experiences for both hobbyists and professionals alike. In summary, the DJI Mavic 2 Pro is undoubtedly one of the best drones available today.