Missing a Key? How to Remap and Fix Your Keyboard Layout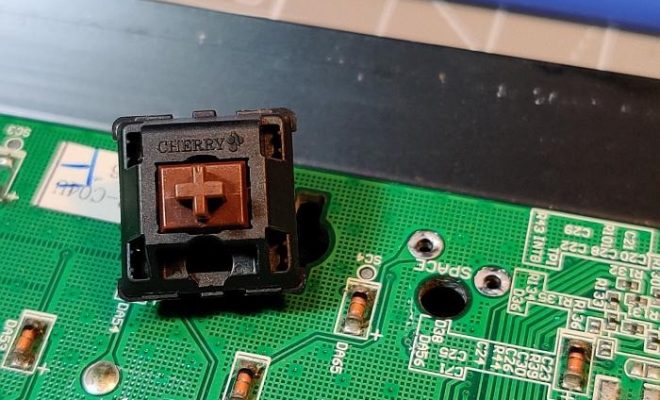 Have you ever been typing away on your keyboard, only to realize that one of the keys isn't working? Perhaps it's a key that you use frequently, like the space bar or a letter. Or maybe one of the keys has fallen off, leaving you completely lost without it.
Whatever the reason may be, missing a key on your keyboard can be frustrating and make typing a challenge. Fortunately, there is a solution: remapping and fixing your keyboard layout.
Remapping your keyboard layout means assigning a different function to a key that isn't working or is missing. For example, if your space bar isn't working, you could remap the "Ctrl" or "Alt" key to act as the space bar instead.
To remap your keyboard layout, you'll need to access your computer's settings. On a Windows PC, you can do this by going to Start > Settings > Devices > Typing > Advanced keyboard settings. From there, you can select "Add a keyboard" and choose the layout that you prefer.
Once you've added a new keyboard layout, you can remap specific keys by selecting "Input language hotkeys". This will open the Text Services and Input Languages dialog box, where you can choose the "Change Key Sequence" option. From there, you can select the key that you want to remap and assign it a new function.
If you're using a Mac, you can remap your keyboard layout by going to System Preferences > Keyboard > Modifier Keys. From there, you can select the key that you want to remap and choose a new function for it.
In addition to remapping your keyboard layout, you can also fix a missing key by replacing it. Most keyboards have removable keycaps, which means that you can easily pop off a key that has fallen off or isn't working, and replace it with a new one.
You can purchase replacement keycaps online or at your local computer store. Just make sure that you buy a keycap that matches the size and shape of the key that you need to replace.
Another option for fixing a missing key is to use a keyboard overlay. Keyboard overlays are plastic or silicone covers that you place over your keyboard to add additional symbols or characters. For example, if your "Shift" key is missing, you can use a keyboard overlay to add a visual reminder of where the key would be.
Missing a key on your keyboard can be annoying, but it doesn't have to be a major inconvenience. By remapping your keyboard layout or replacing a missing key, you can get back to typing in no time.