Make the Most of Your Home Printer With These Sites for Cool and Useful Printables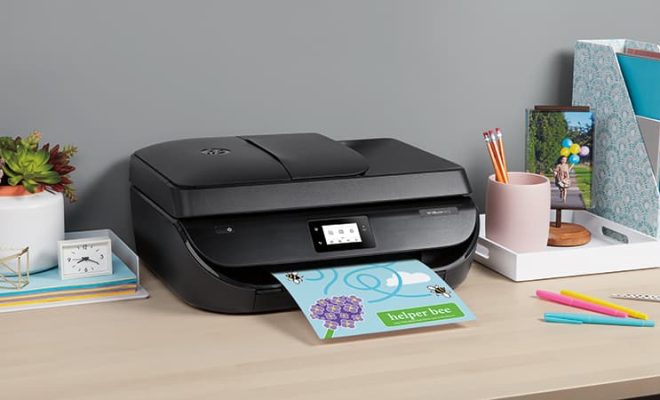 With the growth of technology, we often forget how useful a home printer can be. Gone are the days of only printing documents for work or school. Nowadays, you can find endless cool and useful printables online to make your everyday life easier.
Here are five sites to help you make the most of your home printer:
1. Pinterest – You can find almost everything on Pinterest, from meal planners to birthday party invitations. With a little digging and some creativity, you can find some unique and fun printables to bring some color to your daily routine.
2. Canva – Canva allows you to design your own printables and customize them to fit your needs. You can create anything from business cards to labels and stickers, all with the help of their easy-to-use design tools.
3. Etsy – Etsy is known for its handmade goods, but did you know you can also find digital printables? From wall art to planner pages, Etsy has some of the most creative and unique printables to spruce up your home or office.
4. Daily Printable – This site boasts a wide array of printables for organization, finance, and health. The assortment includes exercise trackers, budgeting worksheets, grocery lists, and other useful printable templates.
5. PrintFree.com – This website has everything from holiday-themed printables to educational materials for children of all ages. If you're looking for something specific, this is the site for you.
By utilizing the above websites, you can take your printer from something you use occasionally to an indispensable tool in your daily routine.
Printing off useful resources can make your life both easier and more enjoyable. Not only can you create your own personalized documents, but you can also find countless options that will help streamline your work and home life.
Plus, by printing out your own materials, you're contributing to a more environmentally friendly lifestyle by eliminating the need to purchase pre-printed items.
In conclusion, there are vast resources available online for cool and useful printables. With just a little effort and creativity, you can turn your basic home printer into a valuable tool for everyday living. So, go ahead and print out some unique and useful materials today!