Magnesium: Why you need this mineral for better sleep, mood and more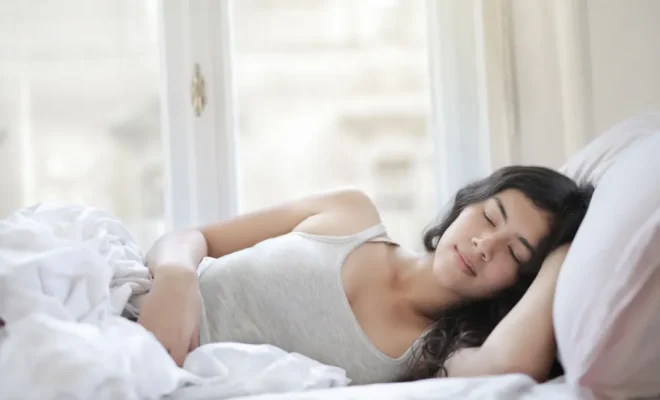 Introduction
Magnesium is an essential mineral that plays a crucial role in over 300 biochemical processes in our bodies. From promoting restful sleep to boosting our mood, magnesium has a significant impact on various aspects of our health. Yet, many people don't realize its importance and often overlook it in their quest for well-being. In this article, we'll explore the numerous benefits of magnesium and why you should make sure you are getting enough of it.
Why Magnesium Matters
1. Improves Sleep Quality
One of the most well-known benefits of magnesium is its ability to promote better sleep. Magnesium regulates melatonin production, a hormone responsible for maintaining our sleep-wake cycle. By increasing the levels of melatonin, magnesium helps us fall asleep more quickly and have a deeper, more restorative night's rest.
2. Enhances Mood and Fights Depression
Magnesium plays a vital role in brain function and mood regulation. Low levels of magnesium have been linked to an increased risk of depression and anxiety. Studies have shown that supplementing with magnesium can improve symptoms in people suffering from depression and anxiety disorders.
3. Reduces Muscle Cramping and Soreness
Muscle cramps can be painful and disruptive to daily life. Magnesium is necessary for proper muscle function, as it helps regulate muscle contractions and nerve impulses. Adequate magnesium intake can help prevent muscle cramping by promoting muscle relaxation.
4. Helps Maintain Strong Bones
Magnesium is essential for bone health as it plays a critical role in bone formation – along with calcium and Vitamin D – working together to strengthen our bones and teeth.
5. Supports a Healthy Heart
Magnesium also contributes to heart health by assisting in maintaining a regular heartbeat and preventing arterial calcification, which can lead to heart disease.
6. Regulates Blood Sugar Levels
Insufficient magnesium intake has been linked to an increased risk of developing type 2 diabetes. This mineral helps regulate blood sugar levels by improving insulin sensitivity and increasing
glucose tolerance, helping to ward off diabetes.
How to Increase Your Magnesium Intake
To ensure you get enough magnesium in your diet, incorporate magnesium-rich foods such as:
– Leafy greens (e.g., spinach, kale)
– Nuts and seeds (e.g., almonds, pumpkin seeds)
– Legumes (e.g., beans, lentils)
– Whole grains (e.g., brown rice, quinoa)
– Dark chocolate
For some people, getting enough magnesium through diet alone may be difficult. Magnesium supplements can be an alternative way to boost your intake. However, it's essential to speak with a healthcare professional before starting any supplement regimen.
Conclusion
Magnesium is a vital mineral that offers a myriad of health benefits, from improving sleep quality and mood to maintaining strong bones and heart health. By incorporating magnesium-rich foods into your diet or considering supplementation under the supervision of a healthcare professional, you can support overall well-being and enjoy a healthier lifestyle.