Lower Your Electric, Gas and Water Bills This Summer: 8 Hacks That Actually Work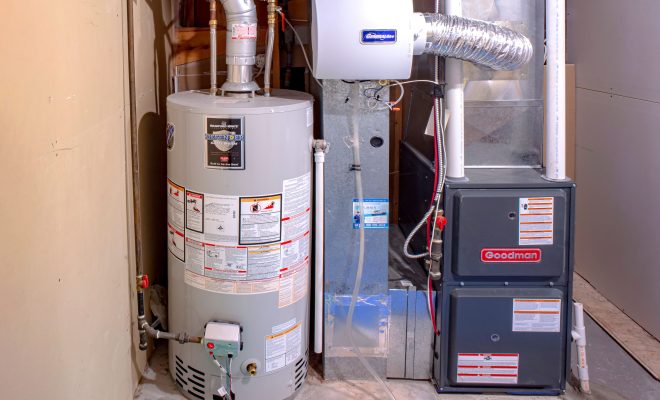 Summer is here, and with it comes the increased energy consumption due to air conditioning, fans, and outdoor activities. While enjoying the warm weather is great, you may not appreciate the spike in your electric, gas, and water bills. Don't worry! We've got you covered with these eight energy-saving hacks that actually work.
1. Use Your Ceiling Fan Wisely
A ceiling fan can be a game changer when it comes to saving on your electric bill. Set the fan to spin counter-clockwise during the summer months to push cool air downwards and create a breeze effect. Be sure to turn it off when you're not in the room – fans cool people, not spaces!
2. Install a Programmable Thermostat
Investing in a programmable thermostat can save you big on your electric bill by automatically adjusting the temperature based on your schedule and preferences. By having the thermostat raise the temperature slightly while you're away or sleeping, you can save up to 10% on your annual energy costs.
3. Seal Windows and Doors
Gaps around windows and doors can let cold air escape and hot air enter your home. Sealing these gaps can help reduce both your electric and gas bills. Weatherstripping or caulking can effectively seal those gaps and keep your home comfortable.
4. Wash Clothes with Cold Water
Around 90% of the energy consumed by washing machines goes towards heating water. Save money by washing most of your clothes using cold water instead of hot.
5. Use Energy-Efficient Appliances
Energy-efficient appliances consume less power than their non-efficient counterparts. If buying new appliances isn't an option right now, ensure that all of your existing appliances are clean and well-maintained for optimal efficiency.
6. Unplug Electronics
Electricity is still consumed even when devices are turned off but still plugged in. Unplug all electronics when not in use to save on your electric bill. Alternatively, use smart power strips that automatically cut off power to idle devices.
7. Take Shorter Showers
By taking short showers instead of baths and installing a low-flow showerhead, you will save
water and energy, reducing both your water and gas bills. A four-minute shower consumes around 20-40 gallons of water, while a bath consumes about 50 gallons.
8. Collect Rainwater for Outdoor Use
Harvest rainwater by placing a rain barrel under your downspout or gutter. Use that collected water to maintain your garden and lawn, pressure wash surfaces, or fill up a small pool for outdoor fun – all without touching the tap!
Implementing these simple hacks can lead to big savings on your electric, gas, and water bills this summer. Enjoy the warm weather without breaking the bank!