Losing an AirPod sucks. Use this hidden trick to locate your lost earbud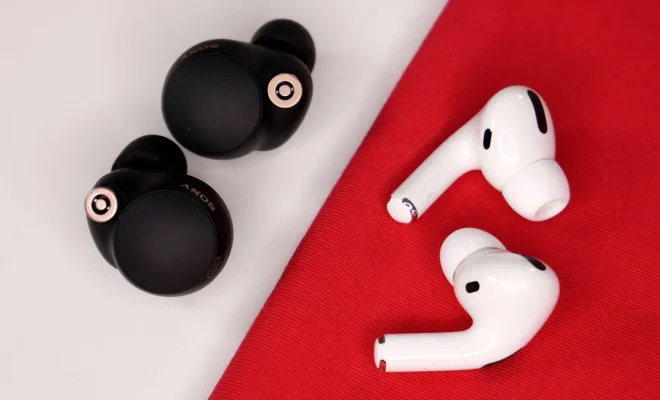 Introduction:
Losing an AirPod is a frustrating experience that many people dread. With their tiny size, it's all too easy for an AirPod to drop out of your ear and disappear without a trace. Fortunately, there's a hidden trick that can help you locate your lost earbud quickly and effortlessly. Read on to find out how you can avoid the headache of losing an
AirPod.
The Hidden Trick: Use the "Find My" App
The secret to locating your lost AirPod lies in the "Find My" app available on your Apple devices. This app, designed primarily to find missing iPhones or iPads, can also be used to track down your wayward AirPods. Here's how:
1. Open the "Find My" app on your Apple device.
2. Scroll down until you see the "Devices" section.
3. Look for your AirPods in the list of devices.
4. Tap on your missing AirPod and then tap "Play Sound."
By following these steps, you'll trigger a sound to play through the lost AirPod, allowing you to listen for its location. This works even if the earbud is inside its case as long as it's still within Bluetooth range (approximately 30-60 feet). Keep in mind that the sound will play at full volume – so if it's nearby, it should be easy to find!
Tips for Making It Easier To Find Your Lost AirPod
While this hidden trick is useful in locating a lost earbud, there are additional steps you can take to make it easier to find and avoid losing another one in the future:
1. Attach a small tracker or adhesive clip: There are numerous accessories available specifically for tracking or securing your AirPods. Investing in a small tracking device or clip can provide added peace of mind.
2. Purchase a brightly colored silicone case: A colorful case can make it easier to spot an AirPod if it gets lost in grass, leaves or other natural surroundings.
3. Establish a routine for earbud storage: Always put your AirPods back in their charging case when not in use. This will reduce the likelihood of losing them and help keep them charged.
4. Use ear hooks or secure-fit tips: Some people's ears are simply not a perfect match for the AirPods' shape. Using secure-fit tips or ear hooks can help ensure that your AirPods stay put, even during vigorous activities.
Conclusion:
Losing an AirPod doesn't have to be a nightmare anymore, thanks to the hidden trick of using the "Find My" app to track its location and play a sound to help you locate it. By following these steps and using some additional preventative measures, you'll no longer have to worry about misplaced AirPods and can continue enjoying your favorite tunes without any disruption.