Is Edtech Fueling Anti-Intellectualism?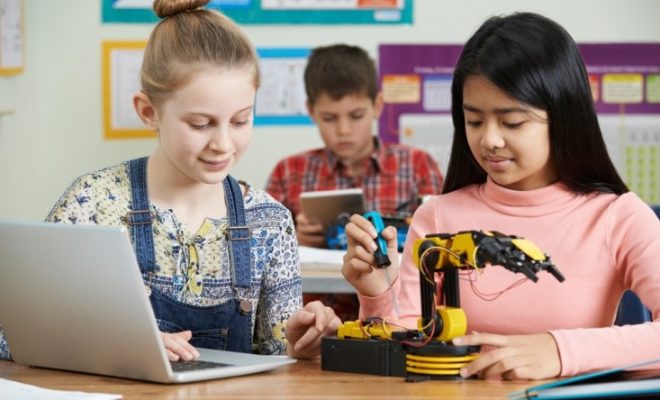 There seems to be a growing trend of people who are disinterested in thorough education these days. This trend toward anti-intellectualism should be a major concern for people everywhere, particularly as it relates to the current generation still in school. Are you wondering whether the current trend toward anti-intellectualism could be fueled by our students' use of technology?
Edtech does present a unique approach to education that many people feel might be causing students to disconnect from the previous desire to learn. It's reasonable to come to this conclusion based on a few of the basic tenets of technology. For the most part, it encourages individuals to seek out instant gratification and tends to water down the material presented to users. Unfortunately, these overarching themes don't always apply to edtech in quite the same way.
The technology that educators are using to enhance student learning isn't the same as popular social media platforms. Many of these games and programs are causing students to start engaging in material once again.
Consider the fact that most employment opportunities will require some degree of technological know-how before they hire an individual. Edtech is contributing to a student's digital literacy by teaching them how to find sources, identify their veracity, and recognize popular icons and symbols. These are all essential skills to long-term career success in today's modern age.
In fact, students can see that there is a clear connection between this technology and their future. The material appears more relevant than ever before, and the formatting makes them interested in actually learning it. It should be considered an important step forward when students are interested in continuing their lessons, particularly in the face of growing anti-intellectualism.
Some outspoken educators believe that the growing trend of anti-intellectualism has less to do with edtech and more to do with misplaced hopes for the education system. It isn't the method that teachers are using but the goals they set in place. According to this section of the population, the issue is that school districts are placing their focus in areas outside of academics. For example, they might place too much emphasis on developing self-esteem or social skills.
Edtech doesn't have to contribute to the growing tide of anti-intellectualism. However, it does depend on how the technology is ultimately put into practice. Schools have to maintain a "relentless focus on academics" to see the improved test scores that symbolize the opposite trend. According to a recent study published in The Atlantic, this means that some edtech might not be a bad idea.
The proper use of edtech can help encourage students to try a little harder and to home in on key academic skills. In order to combat the growing anti-intellectual trend, this has to be a prominent focus for educators and students alike. It is easy to become accustomed to watered-down lessons and the instant gratification that many technology platforms promise. However, technology can also serve the opposite purpose by re-engaging students in learning and give them some much-needed knowledge.