iPod Shuffle: Everything You Need to Know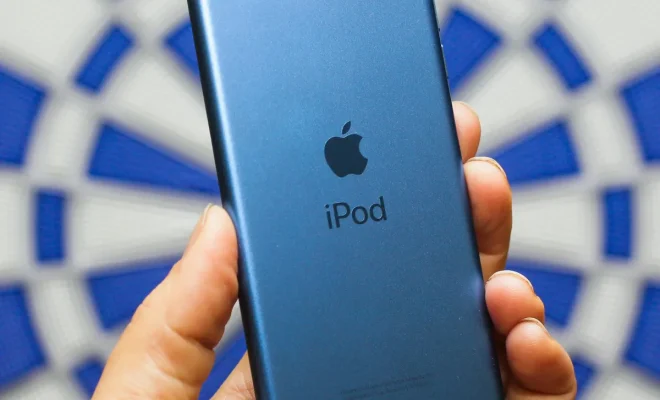 The iPod Shuffle was first introduced in 2005 as Apple's smallest and most affordable music player. Despite its small size, the device quickly gained a loyal following due to its simplicity and ease of use. In this article, we will cover everything you need to know about the iPod Shuffle.
Design
The iPod Shuffle is a rectangular device that measures only 1.14 inches by 1.24 inches and is less than half an inch thick. It weighs only 0.44 ounces and has a clip on the back, making it easy to attach to clothing. The original iPod Shuffle came in a sleek silver finish, but later models were available in different colors.
Storage
Unlike other iPod models, the iPod Shuffle has no screen or display. Instead, users store their music on the device's built-in flash memory, which ranges from 512 MB to 2 GB. Depending on the storage capacity, the iPod Shuffle can hold anywhere from 120 to 500 songs.
Controls
The controls on the iPod Shuffle are minimalistic but user-friendly. The device has a circular navigation pad on the front with play/pause, forward, and backward buttons. Users can shuffle their music by toggling a switch on the back, hence the name "Shuffle."
Battery Life
The iPod Shuffle has a built-in rechargeable battery that lasts for up to 12 hours of continuous use. The device charges through a USB connection and can fully charge in approximately three hours.
Compatibility
The iPod Shuffle works with both Windows and Mac operating systems and can sync with iTunes. However, newer models of the iPod Shuffle may not be compatible with the latest version of iTunes.
Discontinuation
Apple discontinued the iPod Shuffle in 2017, along with the iPod Nano. The company cited declining sales and the popularity of its other products, such as the iPhone and Apple Watch.
Conclusion
Overall, the iPod Shuffle was a highly popular device that provided a simple and straightforward music listening experience. Although it has been discontinued, older models of the iPod Shuffle can still be found online or in secondhand stores. Its legacy lives on as a device that paved the way for future Apple products and revolutionized the music industry.