iPhone Text Message Tricks Everyone Should Know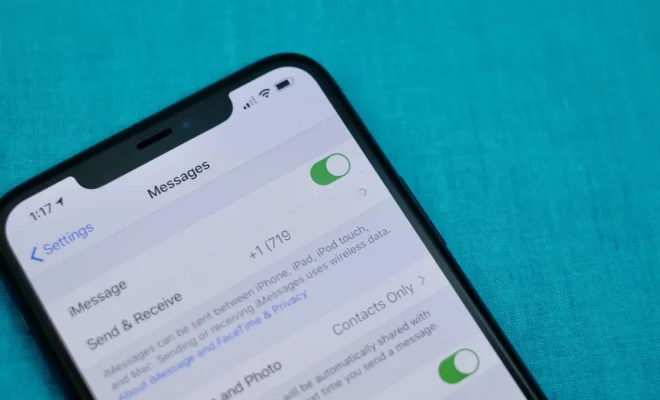 If you are an iPhone user, you probably use the Messages app on a daily basis to send and receive text messages. However, did you know that there are some hidden tricks in the app that can make your texting experience even better? Here are some iPhone text message tricks that everyone should know:
1. Quick responses
If you are in a hurry and don't have time to type out a full response, you can use the quick response feature. This allows you to send pre-written messages with just a few taps. To set this up, go to Settings > Messages > Respond with Text and add your custom responses.
2. Markup tool
If you need to quickly annotate a photo or screenshot that you are about to send, you can use the Markup tool. Simply tap on the photo or screenshot, and then tap on the Markup icon. You can then draw, add text or shapes, and even sign the document.
3. Tapback reactions
If you want to quickly react to a message without typing out a response, you can use Tapback reactions. Simply hold down on a message and select one of the pre-written reactions, such as a heart or thumbs up.
4. Memoji and Animoji
If you have an iPhone with Face ID, you can use Memoji and Animoji to create personalized animated characters that you can use in your text messages. To create a Memoji, go to Messages and tap on the Animoji icon. Then, select the Memoji option and start customizing your character.
5. Group messaging
If you are organizing an event or need to coordinate with a group of people, you can use the group messaging feature. Simply start a new message and add multiple recipients. You can then write your message, and everyone in the group will receive it.
6. Do not disturb
If you are in a meeting or just need some peace and quiet, you can use the Do Not Disturb feature. To activate this, simply swipe up from the bottom of your screen and tap on the moon icon. This will mute all notifications and calls until you turn it off.
7. Send a handwritten message
If you want to add a personal touch to your message, you can write a handwritten message using your finger or a stylus. Simply turn your iPhone to landscape mode and tap on the handwriting icon. You can then write your message and send it to the recipient.
In conclusion, these are just a few of the hidden features in the iPhone Messages app. By taking advantage of these tricks, you can make your texting experience even better and more efficient. So, next time you are sending a text message, try out some of these tips to impress your friends and family.