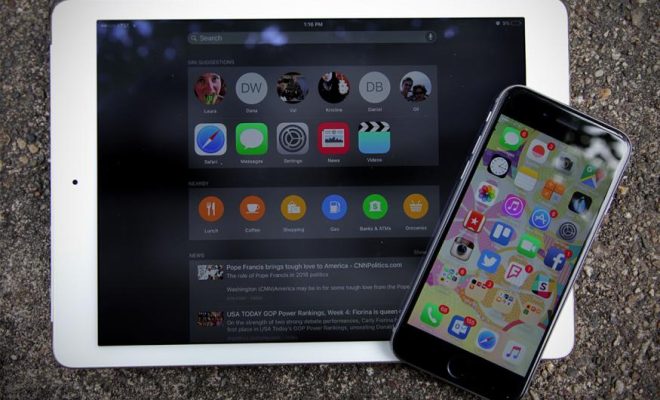 iOS 9 is the ninth version of the mobile operating system developed by Apple Inc. for its iPhone, iPad, and iPod Touch devices. It was released in September 2015 and includes several new features and enhancements that make the user experience more seamless and intuitive. In this article, we will discuss some of the basics of iOS 9.
Compatibility:
iOS 9 is compatible with iPhone 4s and newer models, iPad 2 and newer models, and the fifth generation iPod Touch.
Installation:
To install iOS 9, you need to connect your device to a power source and Wi-Fi, and then navigate to Settings>General>Software Update. You will see a prompt to download and install iOS 9. Follow the on-screen instructions to download and install the update.
User Interface:
iOS 9 introduces some minor changes to the user interface. The font has been changed to San Francisco, the same font as used in the Apple Watch. The app switcher has been redesigned to show screenshots of the apps instead of just icons, making it easier to identify the app you want to switch to.
Siri:
Siri has been improved in iOS 9. It is now more proactive and can anticipate your needs based on your usage patterns. For example, if you regularly listen to music in the morning, Siri will suggest the Music app on your lock screen. Siri can also search your photos and videos according to location, time, and person.
Multitasking:
iOS 9 introduces several multitasking features that make it easier to use multiple apps at the same time. The new Split View feature lets you run two apps side-by-side on the iPad Air 2 or newer models. You can also use Picture-in-Picture mode to watch videos while using other apps.
Battery Life:
iOS 9 further optimizes battery life on your device. The Low Power Mode feature reduces the amount of power consumed by your device by disabling certain features and reducing performance. This mode can be activated when the battery level drops below 20%.
Security:
iOS 9 improves the security of your device with the introduction of six-digit passcodes. This makes it harder for someone to crack your passcode, further protecting your personal information. It also introduces two-factor authentication, providing an extra layer of security when signing into your iCloud account.
iOS 9 brings several exciting features and enhancements to the user experience. From Proactive Siri to improved multitasking, battery life, and security measures, iOS 9 has something for everyone. Whether you are a casual user or a power user, iOS 9 makes it easier and more intuitive to use your iPhone, iPad, or iPod Touch.