Introducing the GE Appliances' New Kitchen Hub: A Mega-Touchscreen Microwave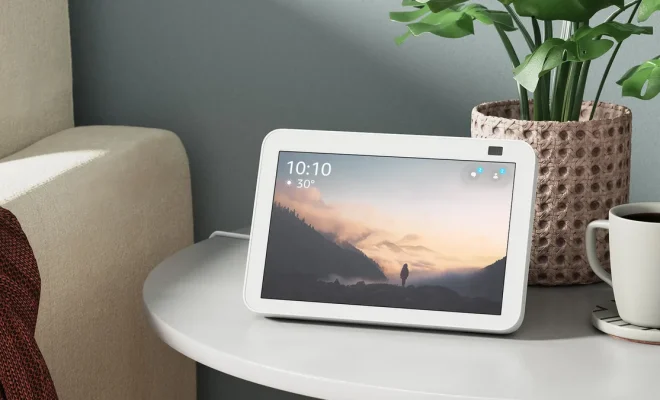 In today's fast-paced world, the modern kitchen demands cutting-edge technology to streamline our daily routines. As our lives become increasingly interconnected through various smart devices, GE Appliances has stepped up to introduce an innovative product that will revolutionize how we interact with kitchen appliances. The new GE Kitchen Hub is a mega-touchscreen microwave that promises to transform your cooking experience like never before.
A Touchscreen Like No Other:
The standout feature of the GE Kitchen Hub is its massive touchscreen display. Spanning 27 inches diagonally, this full-color touchscreen boasts high-resolution graphics and an intuitive interface that simplifies every task – from adjusting microwave settings to accessing meal suggestions. Additionally, with an easy-to-navigate menu system and customizable features, the Kitchen Hub allows users to personalize their culinary journey according to their tastes and preferences.
Smart Connectivity and Voice Control:
Designed for exceptional versatility, the GE Kitchen Hub seamlessly connects with other smart devices in your home. This means users can control virtually every aspect of their kitchen environment from one central hub. Through built-in Wi-Fi connectivity, the touchscreen allows for effortless integration with supported apps and services such as recipe repositories and even popular social media platforms.
Moreover, the GE Kitchen Hub comes equipped with voice control functionality, granting users hands-free operation during busy cooking sessions. Compatible with Alexa and Google Assistant, you can now access your favorite recipes or adjust cooking times without lifting a finger.
Advanced Microwave Features:
While its imposing touchscreen is undoubtedly the star of the show, it's worth noting that the GE Kitchen Hub is also a state-of-the-art microwave oven. With a variety of features designed to optimize your cooking experience, this powerful appliance delivers consistently delicious results every time.
Its inbuilt sensor technology assures precise temperature control, adapting cooking times automatically based on various factors such as food density and weight. Additionally, users can choose from a plethora of preset functions, including defrosting, melting, and sensor cooking modes to suit their specific culinary needs.
Conclusion:
The GE Appliances' new Kitchen Hub is more than just a microwave – it's a versatile and innovative gadget that serves as a central hub for all your cooking needs. With its sleek design, advanced features, and user-friendly interface, this mega-touchscreen microwave is poised to be the latest must-have addition to any smart home. Don't miss out on the chance to take your kitchen game to the next level with this groundbreaking appliance.