Interactive Writing for the Google Classroom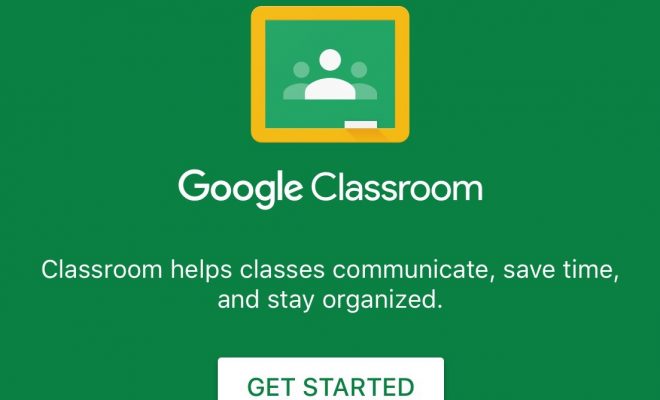 Writing is one of the most difficult tasks for many students. It can be a tedious, boring, difficult assignment for a student who struggles with writing or who has little to no interest in writing. What would happen if a teacher could transform writing into an interactive lesson and make putting thoughts to paper more engaging for students? Here are a few ways to create interactive writing lessons which are sure to help engage students of all ages.
Insert Learning is a Chrome extension which allows teachers to add instructional content to any web page. Teachers can differentiate instruction by scaffolding text with questions and media, and students can participate in embedded discussions. Insert Learning can assist with interactive writing by the teacher adding writing prompts for students on web pages.
Quill is a free interactive writing tool geared towards elementary, middle, and high school students. Quill's platform helps students improve writing and grammar skills through various activities and lessons. It includes a diagnostic activity to help teachers determine where students need more assistance. It also includes grammar and proofreading activities and interactive writing lessons. Quill is fully integrated with Google Classroom, and there is also a Quill app available in the Chrome Web Store.
Wizer is a worksheet creator tool that allows teachers to create custom, blended worksheets. Teachers can also make a copy of pre-made worksheets from the worksheet library. By searching with tags, teachers can find numerous writing worksheets or create their own for a specific writing assignment. The worksheet builder allows creation of a variety of question types including open ended, multiple choice, fill in the blank, tables, and more. Media such as audio, video, or images can also be added to worksheets for a creative spark. Wizer also provides a multitude of design options to make vivid worksheets that are eye-catching for students. Wizer's premium plan is fully integrated with Google Classroom; however, the free plan allows sharing to Google Classroom via URL.
Edcite is a free platform for interactive digital practice in a variety of content areas. It allows teachers to incorporate technology-enhanced questions, differentiate instruction, and copy content from other teachers. Free response questions or essay questions can be used for student writing prompts. Edcite is integrated with Google Classroom.
TES Teach with Blendspace is a free interactive lesson platform which encourages engagement through blended lessons and teacher or student presentations. Interactive lessons can be created with content from a webpage, YouTube, Flickr, Drive, Dropbox, Google Images or by uploading content from a computer. Standards, grade level, and subject can also be tagged to the lesson, and quizzes can be created directly on the Blendspace. Lessons can be shared with a link, a QR code, and through various social media sites. TES Teach is fully integrated with Google Classroom and can connect to your Google account in order to blend Google apps into a lesson. There's also a TES Teach with Blendspace app for Chrome.