Intel Pentium Gold vs. Pentium Silver vs. Celeron: What's the Best Budget CPU?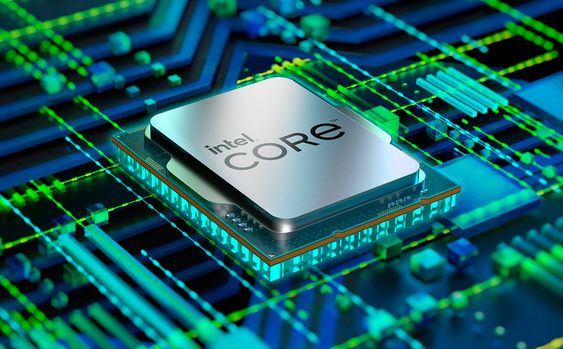 For many years, Intel has been a leader in the CPU industry, providing powerful and reliable processors for both budget and high-end users. For budget-conscious consumers looking for an affordable CPU, there are three Intel processors to choose from: the Pentium Gold, Pentium Silver, and Celeron. But which one offers the best value for money?
Intel Pentium Gold
The Pentium Gold offers a balance of performance and affordability. With a 2 core, 4 thread CPU architecture and up to 4.0 GHz speed, it offers sufficient power for general usage such as web browsing, streaming, and light multitasking. It also has Intel's hyper-threading technology that enables each core to have two processing threads, improving its ability to complete tasks faster than a single-core processor.
This CPU is also compatible with most software applications that common users utilise. It supports virtualization which allows users to run multiple operating systems simultaneously. Additionally, it supports up to 64 GB of RAM, making it an easy choice for entry-level workstations, home computers, and even basic gaming.
Intel Pentium Silver
Similar to the Pentium Gold, the Pentium Silver also has a 2 core, 4 thread CPU architecture but with a slower clock speed of up to 3.9 GHz. The key difference between the two is that Pentium Silver is designed for basic usage, such as browsing, video playback and simple office work, rather than multitasking. However, it is still enough for students or people working from home who use extensive office software such as Microsoft Word, Excel, and PowerPoint.
The Pentium Silver has less power consumption making it ideal for portable laptops or mini-PCs. It supports up to 8 GB of RAM, which is perfect for basic computing needs, but limits its ability to perform more complex activities.
Intel Celeron
The Intel Celeron is the entry-level CPU, targeting the most budget-conscious users. It has a 2 core, 2 thread architecture with the same speed range as the Pentium Silver. Despite being the cheapest processor, it has a lower processing speed making it best suited for basic tasks like web browsing and word processing.
The Celeron is also limited by its inability to support hyper-threading technology, which means that it can't perform as fast as the Pentiums. It can only support up to 4 GB of RAM, and it is slower to open and run applications than the Pentiums, but its affordability makes it an excellent choice for those who only need a computer for basic use.
Which one is the best for you?
The choice depends on the purpose and the user's demand. Intel Pentium Gold is the best value for users who are looking for balance performance and budget, like students and home-based workers who need a little more power to multitask and run more intensive software. For users that want an affordable, basic CPU, Pentium Silver is the ideal choice, and lastly, if the only purpose is for the most basic tasks, the Intel Celeron is a practical option.
In summary, the Intel Pentium Gold is the best choice for those who need more power and features. However, the Intel Pentium Silver and Intel Celeron are both viable options for users who want more affordability while sacrificing some performance. The most important thing is to determine your needs before making a choice. Ultimately, the Intel Pentiums and Celeron all provide budget consumers with good processing power, low power consumption and long-term reliability.